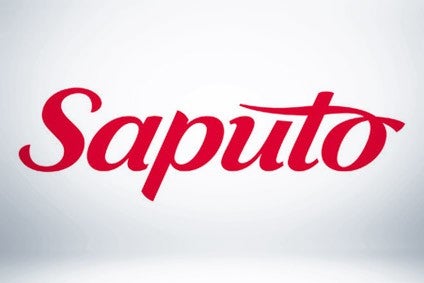 Saputo, the Canada-based dairy group, has reported higher profits for the first nine months of the financial year after an improved third quarter offset lower earnings in the first six months of the period.
Net earnings for the nine months to 31 December stood at C$460.1m (US$334.9m), up from C$455.6m a year earlier. Saputo's bottom line was helped by a 13.3% rise in third-quarter net earnings after profits in the first half of the year fell.
Adjusted net earnings, which excluded acquisition costs, were C$462.1m for the first nine months of 2015/2016, compared to C$455.6m a year earlier. Third-quarter adjusted net earnings were C$175.4m, up C$154.6m.
Consolidated adjusted EBITDA for the first nine months was up 3.8% at C$861m after a 15% increase in the third quarter to C$320.4m.
Higher sales volumes, lower ingredients, warehousing and logistical costs, as well as an increase in efficiency, helped earnings. Saputo said the acquisitions of Canada's Woolwich Dairy in October and of the cheese business of Australia's Lion Pty Ltd in March also helped EBITDA.
Nine-month revenues hit C$8.25bn, up from C$8.14bn. Third-quarter revenues were up 2.8% at C$2.9bn. Higher volumes, as well as the Woolwich and Lion deals, helped Saputo's top line.