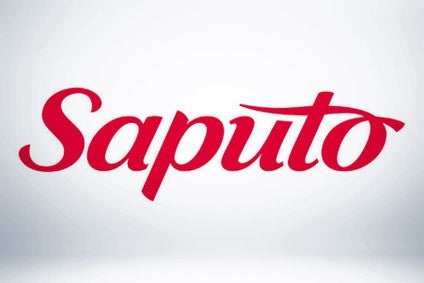 Canadian dairy group Saputo plans to close three production facilities in its home market in a bid to improve efficiency.
The company said it will shut plants in Sydney, Nova Scotia, in Princeville, Quebec, and in Ottawa. The closures are scheduled for June, August and December next year respectively. Around 230 employees are impacted by the move and an unspecified number will be offered roles in Saputo's manufacturing network.
Production will be integrated into other Saputo facilities. Saputo plans to add approximately C$32m (US$24.3m) in fixed assets to its other faciliries over the next two years as part of its regular capital expenditure plan.
"Over the recent years, Saputo has maintained efforts to pursue additional efficiencies and decrease costs while strengthening its market presence. The announced measures are part of the company's continual analysis of its overall activities," the company said.
Annual savings after taxes should start in fiscal 2017 and gradually increase over the next two fiscal years, reaching approximately C$7m in fiscal 2019.
Post-tax costs connected with the closures will be approximately C$23m, which include an after tax fixed assets write-down of approximately $19m. These costs will be recorded in the fourth quarter of fiscal 2016.
Responding to the news, the Teamsters Canada union said Saputo was "forcing middle class families into tough times".
"The company needs to offer a much better severance package and respect the workers who help build up this company. Many of the workers have children who depend on them," said the union's Martin Cerqua, who represents workers at the Ottawa plant. "At the moment, all options are on the table. We already scheduled a meeting with the company to address our members' concerns and hopefully work something out."