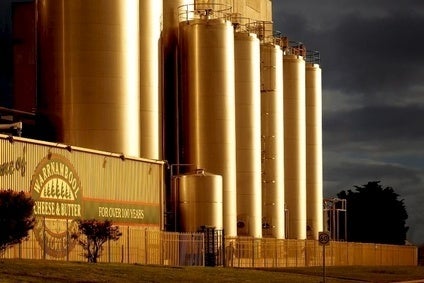 Warrnambool Cheese and Butter Factory – the Australian arm of Canadian dairy group Saputo – has struck a deal to acquire the everyday cheese business of Lion Pty Ltd for approximately A$137.5m (US$107.1m).
Upon completion, WCB would take control of the Coon, Cracker Barrel, Mil Lel and Fred Walker brands. "The transaction will enable WCB to increase its presence in consumer branded everyday cheese products segment in Australia, with strong market positions in this segment," WCB said today (2 March).
The Lion Pty Ltd-owned business, which operates within its Lion Dairy and Drinks (LDD) segment, generates annual sales of around A$160m and employs 170 people.
LDD managing director Peter West said the move reflected its drive to put more resource behind its "biggest growth opportunities".
West said: "Under our stewardship, Coon, Mil Lel and Cracker Barrel have grown to become much-loved family staples, and our everyday cheese business continues to perform very well in the market.
"Our decision to sell is part of our broader three-year strategy to turnaround performance at LDD and drive sustainable profit growth. We are focusing resources behind our biggest growth opportunities, which are in higher-value categories such as milk based beverages, speciality cheese and yoghurt."
The deal is subject to WCB shareholder approval. Saputo, which holds 87.92% of outstanding shares, has already indicated it is supportive of the more. Lion, the Australian food and beverage business of Japanese brewer Kirin Holdings, holds 10.22% of WCB stock.
The transaction price includes A$106.5m in inventory value and is subject to final determination at closing.