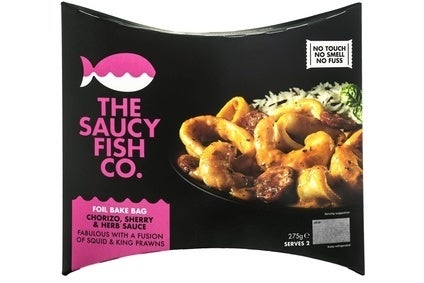 Icelandic Seachill's The Saucy Fish Co has ventured into meat with the launch of its first product featuring chorizo in the UK.
The Squid, King Prawn & Chorizo with a Sherry and Herb Sauce product comes in a oven bake bag and is the first to offer a combination of meat and seafood.
The firm said it is a "Spanish-inspired twist on the classic surf and turf".
Simon Smith, managing director at The Saucy Fish Co., said: "Our latest offering really brings something unique to the fish aisle – a dish combining seafood and meat, designed to attract time-strapped shoppers seeking a quick and tasty mealtime option of restaurant quality."
The new product retails at GBP4.50 (US$7.21).