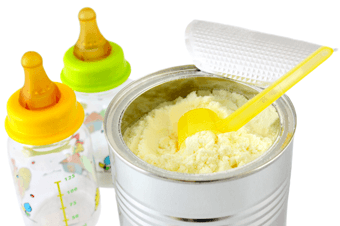 Seven unnamed infant formula manufacturers face possible fines in Saudi Arabia over allegations they may have fixed prices.
The Saudi Ministry Commerce and Industry said "national and foreign institutions and companies producing and importing infant milk" in the state were under scrutiny.
The MCI say prices have been "rising in an increasing and synchronised way" and government officials have already visited ten sites belonging to the companies in Riyadh, the Saudi capital, and Jeddah. Company executives have been interviewed and information gathered. The MCI said there had been "detected violations including marketing procedures, administrative decisions, agreements and contracts all in violation".
"The companies under investigation will be given two weeks to correct the violating situation before taking more stern measures by the ministry," a statement from the MCI read.
The ministry said companies found to have violated competition rules face a financial penalty of "up to 10% of the total sales, in addition to returning all the gains made by the violating company".