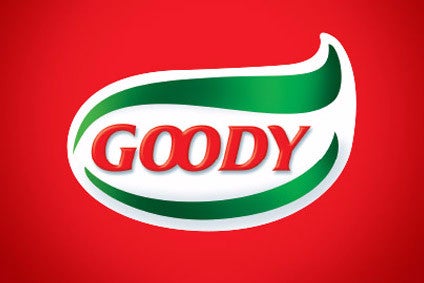 Saudi Arabian food firm Goody has announced plans to expand into the UAE following a distribution deal with Gulfco.
Goody's product range includes pasta, tuna, peanut butter and canned corn – all of which will be launched into the UAE.
The company has identified the country as the second most important economy in the Gulf Cooperation Council (GCC), representing a market opportunity of AED16bn (US$4.4bn) in 2016.
"With one of the most dynamic food and beverage sectors in the region, entering the UAE now allows us to target both the domestic and trade arenas, providing quality packaged foods and diversity of choice to customers," said Khalid Temairik, general manager of Goody.
"Partnering with Gulfco allows us to facilitate a smooth entry, and provides us with access to the UAE's leading retailers and traders, through their longstanding and committed relationships," he added.
The deal allows Goody access to an initial target of 400 plus stores in modern trade as well as 500 stores in traditional trade – small, independent grocery stores. Goody said there was a growth potential to reaching 11,000 stores across the country long-term.
"Goody represents decades of trust and quality from the region that families and professionals have come to respect and trust. This partnership provides us with the opportunity to offer more choice to our customers, while giving consumers quality products, made in the region, and designed to cater to the modern way of life," said Khaled Issa COO at Juma Al Majid Group, the partner company of Gulfco.