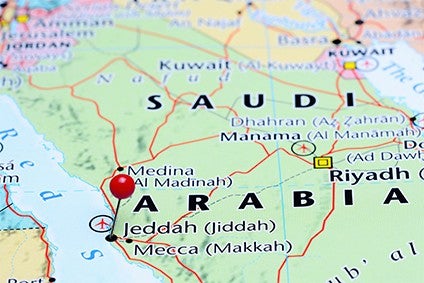 Saudi Arabia's National Agricultural Development Company (Nadec) is to buy Al Safi Danone Company (ASD), a local joint venture involving Danone.
Under the deal, which was first mooted in October, Nadec will buy all the shares in ASD from joint venture partners Danone and Al Faisaliah Group Holding (AFG).
ASD was formed by Danone and AFG in 2000, with the French giant holding a 50.1% stake.
In 2016, Danone became a minority partner after AFG's dairy operations were transferred to ASD in exchange for newly-issued shares in the venture.
Under the new deal, in return for acquiring the ASD venture, Nadec will issue new shares in itself to Danone and AFG. The two companies will own 38.8% of Nadec.
A spokesperson for Danone told just-food today the deal is subject to regulatory approval in Saudi Arabia and is expected to close in the "coming months". Danone will own 6.59% of the capital of the new combined entity upon completion of the transaction.
"Al Safi Danone will join forces with Nadec to build the undisputed number two player in the Saudi Arabian dairy market and to reinforce its position as a leading regional dairy and beverage company," the spokesperson added. "The transaction includes a long-term licensing agreement in the region which will give the new entity access to a range of premium products from Danone's portfolio."
In an announcement yesterday (25 March), Nadec said the deal would help it develop a broader portfolio and enhance its regional reach outside the kingdom in the United Arab Emirates, Kuwait, Bahrain, Jordan and Lebanon, in addition to new countries such as Iraq and Oman.
Nadec is 20%-owned by the kingdom's sovereign wealth fund and has a market capitalization of SAR3.2bn (US$853.3m). ASD is a producer of dairy and juice products.