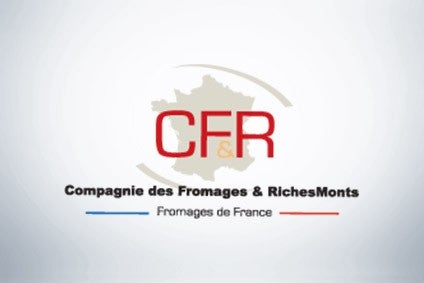 French cheese maker Compagnie des Fromages et Richesmonts (CF&R), jointly owned by Savencia Fromage & Dairy and Sodiaal, is to close a plant in response to decreasing demand.
Output at CF&R's soft cheese production plant in Coutances, in Normandy totalled 3,200 tonnes last year. The site's annual capacity is 5,000 tonnes.
Of CF&R's nine production sites, it is the smallest and the least efficient. Employing 86 staff, it is scheduled to close by May 2019.
In an interview in the French media, the plant's director, Mickaël Morin, said staff are to be offered posts at CF&R's other plants in the region.
His comments were confirmed to just-food by CF&R.
Morin added: "A declining soft cheese market has put us in a situation of over-capacity. We can no longer continue to produce on only three days of the week So we are transferring production from Coutances to bigger sites."
He went on to underline volumes had been falling for the past 15 years or so and the downward trend had accentuated in the past four years. Volumes were dropping at an annual rate of 4%.
CF&R posted profits of EUR10m last year from a turnover of around EUR500m. It employs 1,400 staff.