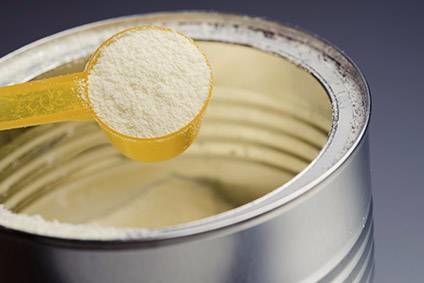 The global infant formula market is set for continued growth – despite a projected fall in birth rates, according to an industry analyst.
Esther Renfrew, market intelligence director at the food and drink industry consultancy Zenith International, told the Early Nutrition 2016 conference in London yesterday (30 June): "The world is already seeing a declining birth rate but that is certainly not worrying news for the infant formula market."
Renfrew said several projections indicate that, by the 2090s, there will be an average of only one child per couple worldwide. However, she said "parents will be spending more time and money on their child as a result of having less children in families".
In addition, Renfrew said parents "are becoming more savvy about choosing what they see as best for their children".
Renfrew also highlighted product development opportunities for baby food manufacturers, such as expanding the range of flavoured foods using natural ingredients for infants and children.
"Research shows that if a child is exposed to different flavours early in life they are more likely to eat it later in life too," Renfrew said. "This represents a great opportunity for parents looking to introduce more natural flavoured foods to children at an early age and this is becoming a trend."