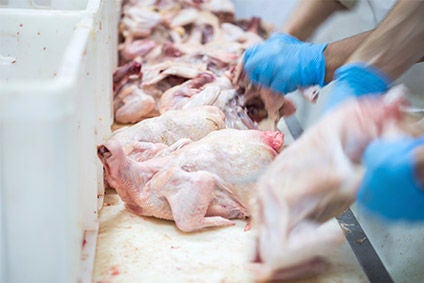 Nordic poultry group Scandi Standard has struck an agreement to buy Manor Farm in a cash-and-shares deal that values Ireland's largest chicken processor at about EUR94m (US$105.2m).
Scandi Standard said the acquisition will see it take control of a "profitable and well-run operation" that benefits from a "clear" market leadership position. Manor Farm sources and processes approximately 50% of all fresh chicken sold in the Irish retail market and approximately 25% of all chicken consumed in Ireland, Scandi Standard said.
The business has a processing plant in Shercock, County Cavan. It has approximately 130 farmers contracted as growers and approximately 43 farmers contracted as breeders. Manor Farm, owned by the Carton family, employs approximately 850 people.
Leif Bergvall Hansen, CEO of Scandi Standard, said: "I am enthusiastic about the deal as Manor Farm satisfies all of our acquisition criteria. The company has profitability in line with our existing operations, is well run and is the clear market leader in chicken in the Irish retail market. With its capable and experienced management team, the business can be run with a high degree of autonomy whilst additional steps, which have been identified, can be taken to capture the benefits of best practice."
Hansen added entry into the Irish poultry sector will diversify Scandi Standard's geographical footprint. At present, Scandi Standard operates primarily in the Nordic markets. "As many of our risks are country specific, the acquisition is also likely to reduce our earnings volatility through diversification," he said.
Manor Farm generated annual net revenues of EUR164m and EBITDA of EUR13m in 2016, Scandi Standard revealed today (27 June). It said the enterprise value-to-EBITDA ratio of the deal is "attractive" and the deal offers the opportunity for "significant" earnings per share accretion.
The price consists of 6m Scandi Standard shares, an earn-out mechanism, cash and the assumption of outstanding interest-bearing debt. The transaction remains subject to various conditions, including shareholder approval for the issuance of new stock. However, Scandi Standard said, it has already received the backing of the group's four largest shareholders representing 29% of outstanding share capital.