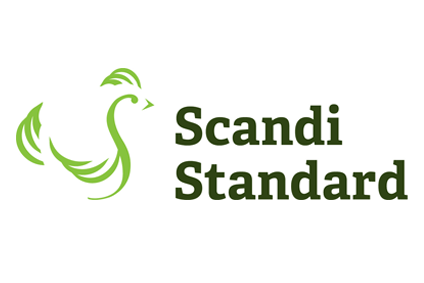 European meat group Scandi Standard reported a decrease in operating profits for 2016 as an outbreak of bird flu hurt profitability despite higher sales.
The company said that operating profit fell to SEK238.2m (US$26.3m) during the 12 months, down from SEK259.5m in 2015. The result was dented by SEK40m in bird flu related expenses registered during the third quarter. Net income fell to SEK131.4m, down from SEK163.9m last year.
"The prevalence of the bird flu was detected across most of Europe during the year and from November also in Denmark, Sweden and Finland. Although the disease was not found among any of Scandi Standard's suppliers or in our supply chain, we were indirectly impacted by the trade bans imposed by some export markets that we rely on for selling feet as well as our surplus of wings and legs. Several markets in Asia as well as South Africa automatically ban import of poultry products from countries with bird flu. As a number of other European countries are also subject to the same temporary export restrictions, the market has been impacted by oversupply and a pressure on prices," MD and CEO Leif Bergvall Hansen commented.
Sales, however, were up 10% year-on-year. Revenue rose to SEK1.51bn versus SEK1.37bn. At constant exchange rates sales increased by 7%, the company noted.
The chief executive said that revenue was supported by stronger sales of chilled products. "The increase [in sales] refers to Norway and Finland as well as to chilled products in Sweden. Overall, group net sales of chilled products grew by 14% at constant exchange rates, driven by recently launched innovative products developed in line with our vision to inspire Nordic consumers to eat chicken once more per week."