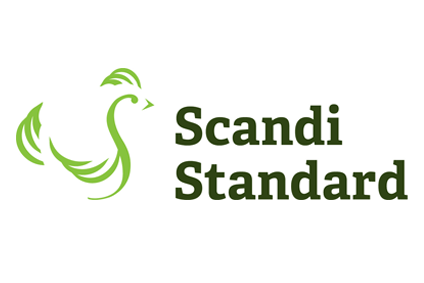 European meat group Scandi Standard said in its latest earnings release that it shut a poultry slaughtering facility in Åsljunga, Sweden, as part of its strategy to restructure production of "speciality birds".
The closure during the second-quarter reporting period will have a positive impact on earnings in 2019, the Nordic poultry firm said in a statement. Scandi said the restructuring resulted in a charge of SEK22m (US$2.4m) lodged against its operating income.
Stockholm-based Scandi's second-quarter net sales climbed 39% to SEK2.25bn led by its acquisition of Ireland's largest chicken processor Manor Farm, which it bought in 2017 for EUR94m (US$105.2m) at the time. Net sales rose 4% in Sweden, 10% in Denmark, 5% in Norway and 31% in Finland.
Adjusted EBITDA was up 28% at SEK159m, while its adjusted operating income increased 29% to SEK90m, resulting in a second-quarter margin of 4%.
Net income was flat from the year-earlier quarter at SEK33m.
Scandi's operating results were plagued last year by the bird-flu outbreak, which continued to have an impact on its recent figures, with trade restrictions having a negative effect of SEK6m on its adjusted operating income during the second quarter. However, chief executive Leif Bergvall Hansen said "we expect the outbreak of bird flu to have no further negative impact going forward".
Still, Scandi said all trade restrictions due to bird flu had now been lifted. The restrictions were imposed in November 2016 following its detection in Denmark, Sweden and Finland and other countries.
Meanwhile, Scandi said the recent warm weather in Europe has affected grain harvests and therefore expects prices at its feed suppliers to increase in the "coming quarters". The company plans to recover those costs by raising its own prices, it said.