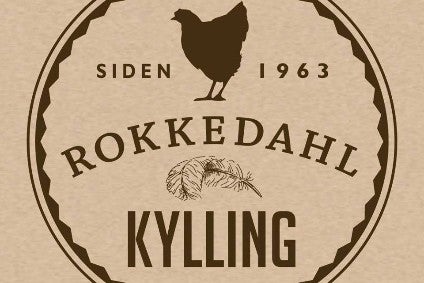 Nordic meat group Scandi Standard has taken a majority stake in Denmark-based organic and free-range poultry producer Rokkedahl Foods for an undisclosed sum.
Stockholm-listed Scandi Standard said in a statement it purchased a 51% share of Rokkedahl through its Danish subsidiary Danpo A/S, with an option to buy up the remaining 49% stake in 2023 based on an EBITDA multiple of six times.
Under the transaction, Danpo has agreed to guarantee certain of Rokkedahl's interest-bearing debt and leasing obligations amounting to around DKK56m (US$8.7m). The deal is not subject to approval from authorities and is expected to close on 1 September.
The Rokkedahl family has reportedly produced chickens since 1963 in Kølby in Himmerland, and they also operate Rokkedahl Landbrug, which supplies live birds to processors including Rokkedahl Foods and certain other businesses. The company's brands include Rokkedahl Kylling, Himmerland Kylling and Limfjordskylling.
Rokkedahl operates a slaughterhouse, which processes organic and free-range chicken.
Leif Bergvall Hansen, the chief executive of Scandi Standard, said: "I am pleased by the investment in Rokkedahl Foods, which will serve as a great platform to rapidly develop the segment for organic and free-range chicken."
He added Danpo will transfer all its chicken processing operations to Rokkedahl.
Scandi Standard said in a statement: "While Rokkedahl Foods will be consolidated by Scandi Standard, the investment is not expected to have any material effects on Scandi Standard's net sales, net operating income and net cash flow, but will accelerate the implementation of a premium concept in Denmark and give access to the new processing plant that is ideally structured for processing of organic and free-range birds."