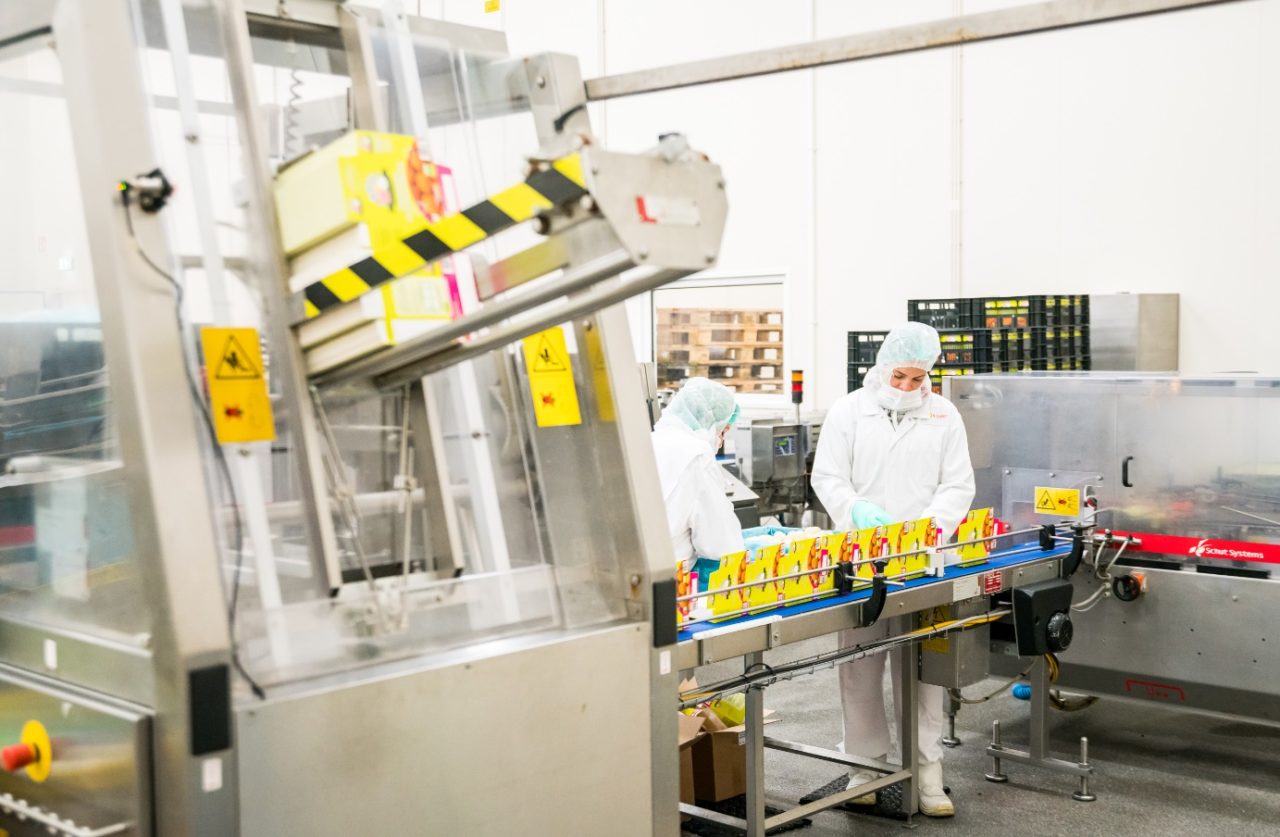 Schouten Europe, the Netherlands-based meat and seafood alternatives group, has snapped up co-packer Nijland Food from bankruptcy.
The financial terms of the deal – Schouten Europe's first acquisition – were not disclosed. Nijland has been packing plant-based meat products for Schouten Europe for 12 years.
Henk Schouten, the CEO and owner of Schouten Europe, said the company had been facing challenges with its production. It uses around ten co-packers.
"We have always outsourced production and packaging in order to remain flexible and focus on innovation. In recent years, however, there has been an increasing shortage in production and packaging capacity. This did not benefit our market position. This acquisition offers us room to grow further," he said.
Nijland, based in Goor in the east of the country, worked with Schouten Europe on manufacturing chilled products for retailers in the Netherlands and Belgium. Schouten Europe's retail customers in the two markets including Ahold Delhaize, Colruyt and Jumbo.
Mark van Noorloos, Schouten Europe's commercial manager, said the company may retain some of Nijland's other contracts.
"Nijland also did plant-based for other customers outside of Schouten. In some cases, Schouten will take over those contracts," he told Just Food.
Nijland also packs chicken products but Schouten Europe will not continue with that side of the business.
Van Noorloos declined to comment on Nijland's annual sales and profits. He said Schouten Europe's annual turnover was EUR40m (US$45.2m) in 2020.
Schouten Europe's business also includes working with plant-based brands – including The Tofoo Co. – on product development. Elsewhere, the company supplies plant-based meat ingredients used in foods such as ready meals, soups and pizza.
Last month, UK-based data and analytics group GlobalData released forecasts of continued growth in the market for meat substitutes worldwide.
GlobalData is predicting the value of the overall meat-substitutes market – as measured by retail sales – will increase by 95% between 2020 and 2025 to US$11.9bn.
Sales are forecast to grow quickest in Australasia, GlobalData said, estimating the value of the retail market will jump 570% to $912m in 2025.
Over the same time period, western Europe, the largest market in absolute terms at present, is estimated to itself see a more than doubling in the size of its retail market to $5.1bn in 2015, up 153% on 2020.
GlobalData classifies meat substitutes as: soy-based products; grain-based lines; those made from a single-cell protein such as fungi or algae; and 'vegetable- or plant-based proteins' such as those made from legumes.