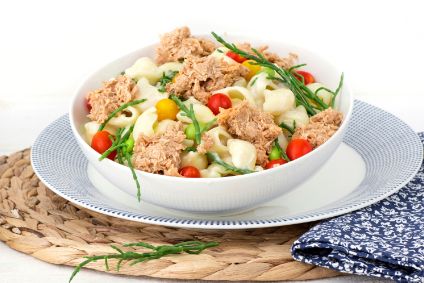 Netherlands-based meat-free group Schouten Europe is to change the name of its newly-launched tuna-alternative product TuNo after an approach from Atlantic Natural Foods, the US company that sells Tuno-branded faux tuna.
Atlantic Natural Foods (ANF), which markets its Tuno plant-based tuna in European markets including the UK, wrote to Schouten last week after the Dutch company unveiled its TuNo product.
Yesterday (28 January), ANF chairman Douglas Hines issued a public statement claiming Schouten had "infringed on our rights" and said his company had "engaged European/Dutch counsel to advance our rights before the Hague if required, though we hope this is not necessary".
Schouten marketing manager Mark van Noorloos told just-food this morning the company would change the name of its TuNo product "within one month from now".
Van Noorloos said: "Last Friday, January 22, we indeed received an e-mail by a third party that represents Atlantic Natural Foods. We responded in writing already two days before the press release was issued by Atlantic Natural Foods. We respect the trademark registration of Atlantic Natural Foods.
"We would like to emphasize that this is only one single product in our broad range of plant-based products and that we do not have plans to market this TuNo as a brand or consumer product. We sell this product to companies that use it as an ingredient or sell it under their own brand."
UK grocers Sainsbury's and Morrisons are among the retailers stocking ANF's Tuno product. ANF also markets the brand in North America and Australia.