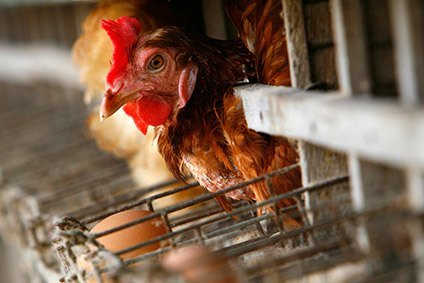 The Schwan Food Co. plans to source only cage-free eggs by the end of 2020.
"We are excited to have developed a clear path toward making our cage-free transition. As a frozen-food leader, we are committed to reviewing and working with our supply chain to ensure completion of this work as a part of our overall corporate responsibility commitment," CEO Dimitrios Smyrnios said.
The move to cage-free eggs will involve all of Schwan's businesses, including its consumer brands and foodservice operations. The company did, however, concede its commitment is subject to the availability of certified cage-free eggs.
There has been a spike in demand for cage-free eggs throughout North America, with various food processors committing to switch to supply.
Mars Inc extended its commitment to use cage-free eggs in its products to the US, Canada and Australia by 2020. ConAgra Foods plans to go cage-free by 2025. Mondelez International set its cage-free target date at 2020; Nestle said it would take its brands cage-free by 2020. General Mills set a 2025 deadline, as did Kellogg.
Converting the egg supply to cage-free production represents a challenge. Nevertheless, investment is strong and, according to US department of agriculture estimates, there was a 37% increase in cage-free production between September 2014 and September 2015. Egg Farmers of Canada, the Canadian farm co-operative, also recently backed efforts to convert the industry to a cage-free footing.
For just-food's detailed analysis of the cage-free egg trend, its drivers and implications, click here.