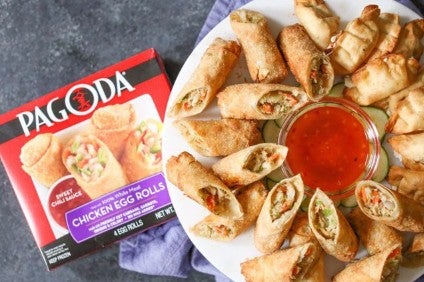 US food business Schwan's Company is setting up a new venture focused on growing its private-label and contract-packaging business with 'select' retailers and food manufacturers.
Joe Pacinelli, who joined Minnesota-based Schwan's earlier this year through the acquisition of Better Baked Foods, will be president of the newly-created Schwan's Strategic Partner Solutions. He will report to group chief executive Dimitrios Smyrnios and will also be a member of the group's executive team.
"Increasingly, we know that today's consumers see tremendous value in both branded and high-quality private-label products when making their grocery purchases," Smyrnios said in a statement yesterday (29 November).
"We believe our dynamic manufacturing capabilities, iconic brands, high-quality foods, and deep consumer insights position us well to help our customers grow their branded and private-label businesses as they work to meet the evolving needs of consumers."
Schwan's main focus for its private-label and contract-packaging activities currently include ice cream, pies, snacks and appetisers, pizza, beverages – primarily smoothies – sauces and aluminium packaging.
Based in Minnesota, the privately-owned business makes food products for home-delivery, retail-grocery and food-service channels. Its brands include Red Baron, Tony's, Freschetta pizza and Pagoda snacks.