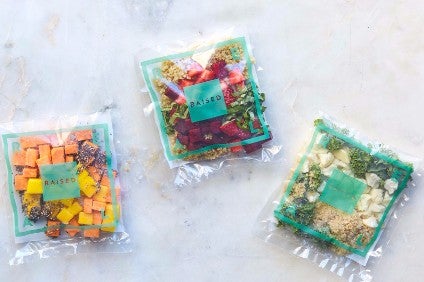 US baby meal delivery startup Raised Real has received a US$5m cash injection from Schwan's Company and will use the funds to boost growth and expand national distribution by the end of the year.
Raised Real was founded by Santiago Merea, the former CEO of Orange Chef, and Steven Kontz, who was CFO at the same firm, along with Michelle Davenport. The company takes the stress away from parents having to prepare homemade meals, and uses plant-based ingredients sourced from organically-certified farms, according to a statement on 12 September.
Each recipe is crafted by Davenport and aims to use fruits, vegetables and micro-nutrients that are beneficial to children in their early development.
Subscription-based Raised Real is focused on the growth of its in-house team and overall reach in its "first year of business". It delivers nutritious and organic baby food on the West Coast to five states and wants to expand further.
Schwan's CEO Dimitrios Smyrnios said in relation to Raised Real, that "we believe in their vision of delivering the best in homemade baby food, as we were the pioneers of direct-to-consumer food delivery when Schwan's got its start in 1952".
"Partnering with Schwan's will help reach that goals much faster," said Davenport. "Schwan's trusted expertise and supply chain will be very instrumental as we scale our company."