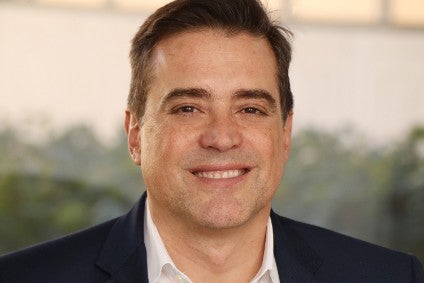 Schwan's, the US frozen-foods business majority-owned by South Korea group CJ CheilJedang, has hired a new chief marketing officer from PepsiCo.
Roberto Rios has been to appointed to what is a newly-created position at the Red Baron pizza and Mrs Smith's desserts owner.
Rios has most recently been the global chief marketing officer for PepsiCo's beverage business.
According to Rios' LinkedIn profile, he worked at PepsiCo since 2005, with roles in Brazil, Mexico and the US.
Schwan's CEO Dimitrios Smyrnios said: "As the food industry continues to rapidly change, we are particularly excited about the role Roberto will play in accelerating our company's digital transformation, building on the strength of our brands, catching trends and meeting evolving consumer preferences and customer needs."
In November 2018, CJ CheilJedang acquired 80% of Schwan's and "specific subsidiaries that focus on foods sold in retail and grocery channels and foodservice venues".
The Schwan family retained a 20% ownership stake in the businesses being sold to CJ CheilJedang. It stayed as the owner of Schwan's Home Service, which represents the legacy home-delivery business company founder Marvin Schwan launched in 1952.