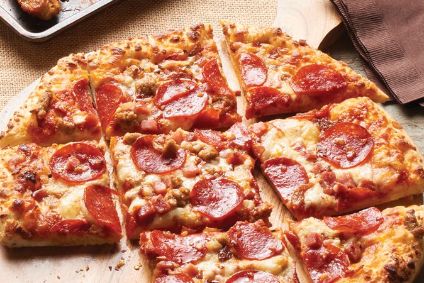 Schwan's Company, the US frozen foods business majority-owned by South Korea group CJ CheilJedang, is to expand its pizza plant in Kansas.
The company suggested growing its facility in Salina will result in the creation of 225 new full-time jobs at what it claims is already the world's largest pizza production facility.
The 400,000 sq ft expansion announcement comes as Schwan's marks 50 years of pizza-making in the town.
Work at the facility will include automated pizza-production lines, shipping and receiving docks, and office space.
The company, behind the Tony's and Red Baron pizza brands, already employs 1,125 people at the 550,000 sq ft production facility and distribution centre in Salina.
Schwan's said additional projects are planned for the Salina site over the next several years, representing an investment of "several hundred million dollars" in total.
Company CEO Dimitrios Smyrnios said: "For 50 years, we have made steady investments in growing our operations in Salina, and our facility eventually became what we believe is the largest pizza production facility in the world."
"This new investment in Salina will help ensure that we can achieve our growth plans and continue to provide delicious pizzas to millions of families for decades to come."
Founded in 1952, Schwan's services the retail and foodservice channels in the US and abroad. Apart from pizzas, it makes desserts and Asian-style foods.
It first began operating a pizza plant in Salina in 1970 when it acquired the Tony's pizza brand and plant from a Salina businessman.
In February 2019, CJ CheilJedang and Schwan's announced the closing of a deal unveiled the previous November that saw the South Korean business pay KRW2.09trn (then US$1.86bn) for an 80% stake in a swathe of Schwan's assets.
CJ CheilJedang acquired 80% of Schwan's and "specific subsidiaries that focus on foods sold in retail and grocery channels and foodservice venues", the US business said.
The Schwan family retained a 20% ownership stake in the businesses being sold to CJ CheilJedang. It remained the owner of Schwan's Home Service, which represents the legacy home-delivery business company founder Marvin Schwan launched in 1952.