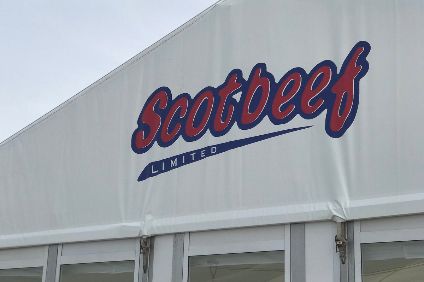 UK meat business Scotbeef is to put a GBP4m (US$5.5m) Scottish government grant towards a GBP17m investment project that will see it build a new abattoir and meat processing facility.
The Food Processing, Marketing and Co-operation (FPMC) grant is one of the largest awarded by the Scottish government. The largest was awarded to potato processing firm Albert Bartlett in February.
Scotbeef supplies meat to major retailers including Marks and Spencer, Aldi and Lidl.
Robbie Galloway, Scotbeef's managing director, said: "We are delighted that the Scottish government has agreed to support us in the construction of our new abattoir at Thainstone Business Park in Inverurie.
"As a fourth-generation family company, with quality Scottish meat products at its heart, we are extremely pleased that this exciting development will secure the future of meat processing in the north east of Scotland for many years to come, providing security for the farmer producers who supply us and for our skilled local workforce."
Scotland's rural economy secretary Fergus Ewing said: "Scotland's food and drink is internationally renowned and continues to be a standout sector within our economy. The industry is worth around GBP14bn to our economy each year, accounting for a fifth of manufacturing jobs.
"This award will allow Scotbeef to move to new state-of-the art premises on the outskirts of Inverurie – safeguarding jobs and allowing the company to continue to offer a vital service to Scotland's livestock producers but particularly those in the north east."
The Food Processing, Marketing and Co-operation grant scheme is part of the Scottish Rural Development Programme (2014-20) – a joint programme of support involving Scottish government and European Union funds. To date the FPMC scheme has supported 88 Scottish food and drink businesses with awards totalling GBP37m and helped to create around 750 jobs.