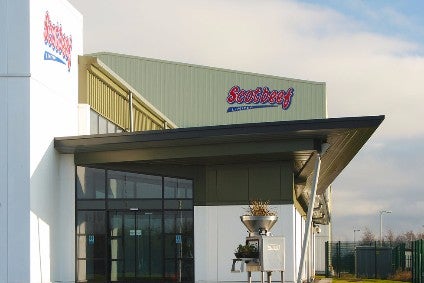 Workers at the UK's Scotbeef are set to strike on 19 December after rejecting a pay offer.
The 24-hour walkout will affect the East Kilbride and Queenslie plants in Glasgow, according to the Usdaw union, which said the industrial action was related to the rejection of "the most recent offer" of a 1.7% pay increase linked to changes in workers' break entitlements.
In a statement sent to just-food today (7 December), Scotbeef said it was "disappointed that a minority of union members chose to turn down the offer which had been recommended for acceptance by Usdaw officials and which will improve basic pay by up to 12.5%. The offer also seeks to align terms of employment to be fair to all and appropriate to current work practices."
Scotbeef is one of the UK's largest privately-owned fresh meat companies, supplying the domestic market and retailers overseas. Its main customers in the UK are Aldi, Lidl, Marks and Spencer and the Macdonald Hotel Group.
Usdaw's divisional officer Stewart Forrest said earlier "it is deeply regrettable that the company has pushed our members to this point and we urge them to bring forward an offer in line with our members' expectations".
He added that the union has "engaged positively with Scotbeef during the 2017 pay review, but the company has so far failed to make an offer acceptable to our members. This breakdown in negotiations has forced Usdaw members to take industrial action".
The company stated that it "employs over 800 people, almost half of whom are employed at the two facilities involved in the dispute, 243 Usdaw members are included within the latter and just 44% of these have voted in favour of industrial action.
"The offer has subsequently been accepted by all employees who are not members of Usdaw," Scotbeef said.
Addressing the possible impact on its business, Scotbeef commented: "The planned 24-hour strikes are by their timing and nature designed for maximum disruption, but plans are in place to minimise the effect on customers at one of their busiest times of the year. Meanwhile, Scotbeef remains open to further discussion with Usdaw and its members in order to avoid the need for strike action."