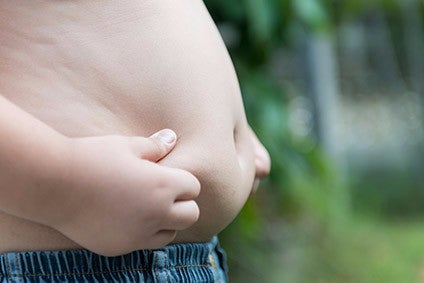 The Scottish government has revealed details of a plan to cut childhood obesity rates, with a key component restricting the promotion of unhealthy foods and drinks.
First Minister Nicola Sturgeon first disclosed the push to tackle obesity in May, targeting both children and adults in Scotland, where it is estimated 29% of children are classed as overweight, including 14% who are at risk of being obese. At the heart of the plan is the objective to halve childhood obesity rates by 2030.
Public Health Minister Joe Fitzpatrick said: "Far too many people in Scotland face serious risks to their health linked to poor diet and unhealthy weight. This is unacceptable and it's largely avoidable. Scotland has a proud history of taking decisive action on public health and this is the next step in that journey, turning our attention to the nation's diet and weight."
Under the Diet and Healthy Weight Delivery Plan, Scotland aims to curtail the promotion and advertising of foods that are high in fat, sugar and salt. It has unveiled the plan to coincide with the UK's National Childhood Obesity Week running from 4-10 July.
To that end, it has laid out five key objectives supported by a range of actions to be implemented starting from the early stages of pregnancy. In the autumn, the government will host consultations to gauge feedback to restrict the promotion and marketing of junk food in "premises" where such food items are sold to the public.
Confectionery, sweet biscuits, crisps, savoury snacks, cakes, pastries, puddings, and sugary soft drinks are the key targets of the campaign, but views are also being sought on whether to include ice cream and dairy desserts. Restrictions would apply to multi-buys; displays at checkouts; front of store; purchase rewards; unlimited refills; up-selling; and promotion of value.
The plan outlines the five outcomes as: "Children have the best start in life – they eat well and have a healthy weight; the food environment supports healthier choices; people have access to effective weight management; leaders across all sectors promote healthy diet and weight; and diet-related health inequalities are reduced."
Fitzpatrick continued: "Giving children the best possible start in life is one of this government's key priorities. We've pledged to halve childhood obesity by 2030 and that ambition is at the heart of our delivery plan. I am proud to publish it at the start of National Childhood Obesity Week.
"But this is not just about children. Two-thirds of adults in Scotland are overweight, and I want everyone, across all sectors including government, citizens, the public and third sectors and businesses to play their part in achieving our bold vision to significantly reduce health inequalities."
Health is a devolved policy issue in the UK. Last month, the UK government in Westminster unveiled the second phase of its own strategy to tackle child obesity, setting out a series of proposed measures, which will open for consultation by the end of the year. They include banning the sale of sweets and snacks at checkouts, fresh restrictions on advertising unhealthy food to children on TV and online and clear calorie labelling in foodservice outlets.
The first phase came less than two years ago, with measures including a tax on soft drinks and voluntary cuts in the level of sugar in certain foods.
In May, the UK government announced the progress the industry had made on reducing sugar, efforts that in practice would likely have an impact on foods sold in parts of the UK where health is a devolved issue, like Scotland. Manufacturers missed the target but the country's government has described the moves made so far as an "encouraging start".