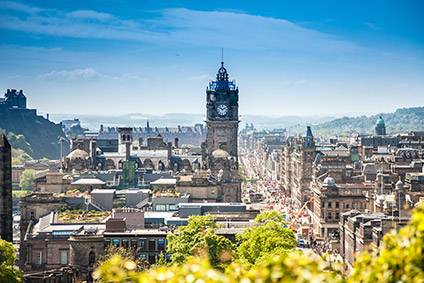 A new report looking at the grocery retail sector in Scotland has provided support for proposals by Food Standards Scotland (FSS) aimed at improving diets, including extending the soft drinks levy to food products.
FSS, the department of Scotland's devolved government responsible for areas including nutrition, commissioned the report from the University of Stirling. The report also recommends information provision in-store be "enhanced, regularised, standardised and made more visible and legally enforceable", to help consumers make healthier choices, increase awareness of health risks and reduce confusion.
The report also suggests consideration should be given to the creation of a "food retail standard" in order to "rebalance" promotional and provisioning activities between healthy and unhealthy products. It suggests retailers large and small should be engaged in trials to test the proposals it has put forward.
FSS welcomed the report, which it said supported proposals it put forward in January 2016 relating to areas such as taxation, portion size and reformulation.
"The report supports Food Standards Scotland views and recommendations for the need to extend sugar tax beyond soft drinks, to reformulate products to reduce sugar fat and salt, to resize portions, address less healthy food promotion and to provide clearer consumer information on products in both the retail and out of home sectors," FSS senior dietary advisor Dr Gillian Purdon said.
Purdon said the report will help the agency develop "new approaches" to improve the balance of food offered and promoted by the retail sector. "We believe it is vital that action is taken to change the imbalance of in-store promotions in favour of healthier food and that consumers have the clearest possible information to make informed choices. It is clear that a combination of measures will be needed overall to enable healthier eating. Regulation of promotions of high fat, salt and/or sugar food and drink within retail stores and out-of-home premises should be taken forward as a priority."
The report and FSS's reaction is likely to be met with unease by food retailers and manufacturers. Under the devolved Scottish government, FSS' purview extends over food safety and nutrition policy unlike its counterpart in England, the Food Standards Agency, which saw its responsibilities for nutrition transferred to other government departments in 2010.
The report recognised the challenge in implementing tougher regulation. "This is a sector and a topic where overt regulation is not likely to be welcomed or easy," it stated. It stressed the importance of "choice architecture" put in front of consumers, informed by information, price and visibility, adding: "To date this architecture has been designed and controlled by the manufacturers and the retailers. It is reasonable to question whether this can continue."
As yet, Food and Drink Federation Scotland, which represents food manufacturers operating in the country, has not commented on the report but said it would give its reaction later today.