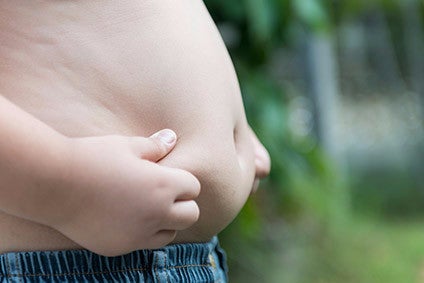 Scotland aims to halve childhood obesity rates by 2030 under its Healthy Weight and Diet plan to be launched this summer, according to First Minister Nicola Sturgeon.
The commitment was announced by Sturgeon while meeting chef, restaurant owner and campaigner Jamie Oliver to discuss action to tackle the problem in Scotland, where it is estimated 29% of children are overweight, including 14% who are at risk of being obese.
Meanwhile, nine out of ten people believe obesity is a serious problem in Scotland, according to a statement issued today (14 May), which added public consultations on the plan had shown "strong support for the government restricting marketing of unhealthy food".

Sturgeon noted obese children are likely to carry the condition into adulthood and are more likely to suffer health problems such as diabetes and cardiovascular diseases at a younger age.
Professor Linda Bauld, Cancer Research UK's cancer prevention expert, added more weight to the argument: "Obesity is the biggest cause of cancer after smoking and is responsible for around 2,200 cases a year in Scotland. Price promotions play a significant part in what families choose to put into their shopping basket. In the battle to protect the health of future generations, it's crucial laws are introduced to restrict the damaging supermarket junk food price promotions that are contributing to the nation's obesity problem."
The First Minister went onto to say the plan to be announced in the summer will detail how the Scotthish government plans to achieve its target and help people make healthier food choices. Health is a devolved policy issue in the UK.
Sturgeon added: "As part of this, we will tackle junk food promotions and the marketing of unhealthy food, such as multi-buys, that encourage overconsumption. To ensure that the steps we take are proportionate and deliver beneficial outcomes, we will consult widely with consumers, suppliers and retailers following the release of the new plan."