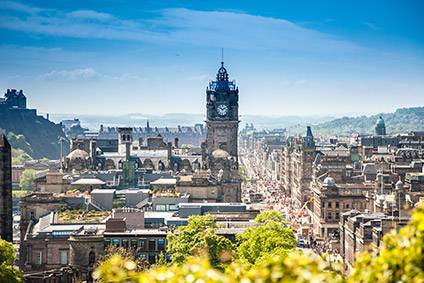 Food manufacturers operating in Scotland have criticised a report from the University of Stirling backing proposals by the country's devolved government to extend the soft drinks levy to food products.
Food and Drink Federation Scotland said it welcomed Food Standards Scotland's efforts to work collaboratively with industry but its CEO, David Thomson, insisted it was wrong to tax specific products.
"We believe it is wrong in principle to single out product categories for punitive treatment and therefore we oppose all additional food taxes," Thomson said. "These kinds of taxes across the world have failed to make any lasting or significant difference to obesity."
FSS commissioned the report and welcomed its findings, which it believes support measures to tackle obesity it proposed in January 2016, relating to areas such as taxation, portion size and reformulation.
Defending its own response to the obesity problem, FDF Scotland pointed to the work UK manufacturers are undertaking to reformulate products and reduce portion sizes, particularly following the launch of the government's sugar reduction programme in England.

"FDF Scotland takes our role in tackling obesity seriously," Thomson said. "Food and drink manufacturers from across the UK have been reformulating products and reducing portion sizes for many years. These companies are also heavily engaged in doing even more in these areas as part of Public Health England's sugars reduction programme.
Thomson also said companies go "much further" than legal requirements in providing nutritional information about their products to consumers, notably by "voluntarily providing a simplified version of nutrition information on the front of pack".