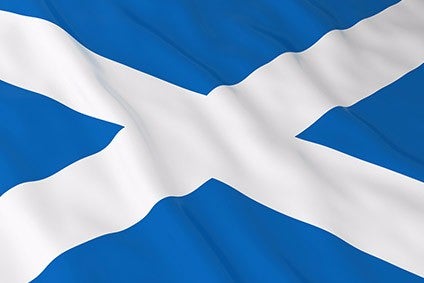 The value of food and drink exports from Scotland hit a "record" in 2017.
Figures released by the Scottish government said the country sold "approximately" GBP6bn on food and drink overseas last year.
Food exports were valued at about GBP1.6bn – a rise of 15% on 2016.
Fish and seafood accounted for the majority of food exports and were worth approximately GBP944m, up 23% from last year.
Scottish rural economy minister Fergus Ewing said: "Scottish food and drink exports are at an all-time high – with world-renowned Scottish goods like salmon and whisky being consumed across the globe at record levels. That's due in part to sectors working together to sell our remarkable products, and creating or enhancing our national brands."
Exports of food to Europe were worth GBP1.1bn after an increase of 13%.
Ewing added: "The statistics highlight the importance of the EU single market to our food and drink success, with the EU buying more than 40% of our produce. The continuing uncertainty surrounding the UK government's Brexit plans, and the prospect of losing tariff free access to that market would be potentially devastating for our food and drink industry."