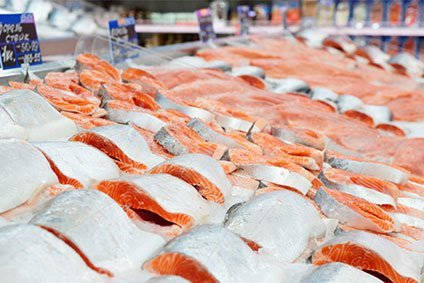 The Scottish Salmon Company (SCC) posted record first-half revenues on the back of higher prices, and noted a surge in exports as it entered new markets in Cambodia and Laos.
In an earnings statement yesterday (29 August), SCC also announced that it had taken full control of the salmon hatchery and freshwater "on-growing business" of Argyll-based Sunbeam Aquaculture, along with the license to operate the facility to produce smolt, or juvenile fish.
The supplier of Hebridean Origin Scottish salmon said total sales rose 25% to GBP72m (US$93m) for the six months through June from a year earlier, with an improved biological performance also contributing to the increase. EBITDA more than doubled to GBP23.3m, while EBIT before fair-value adjustments climbed to GBP19.2m from GBP5m.
Net earnings came in at GBP24.3m – once a fair-value adjustment of GBP11.4m was applied – higher than the GBP16.9m for the corresponding period of 2016.
Exports exceeded 50% of total sales in the first half, with the biggest geographical region of the UK seeing an increase of 48% to GBP34.6m. Shipments to Europe rose 36% to GBP25.8m and those to North America climbed more than four-fold to GBP4.2m.
The company said it focused on expanding markets in the Far East, with its Rest of the World segment, primarily consisting of the Asia-Pacific region, posting a 10% rise in exports to GBP7.5m.
"SSC continues to leverage the value of its Scottish Provenance in export markets, developing its share of Label Rouge volumes," the statement noted. "Both the Native Hebridean and Label Rouge salmon brands, provide SSC with unique selling platforms within the global marketplace, supporting the company's branded product strategy."
With regard to the Sunbeam Aquaculture transaction, the company considers it an acquisition rather than a purchase of assets, and said it paid GBP600,000 including deferred consideration. The move is part of SCC's strategy to bring all smolt supply in house.
Considering the industry wide biological challenges, SSC's farming operations performed well during the first half of 2017, "benefiting in some measure from operational efficiency and recent investments in infrastructure".
In terms of harvest volumes for the first half, the company said they dropped to 11,617 tonnes, compared to 13,123 tonnes a year earlier, as a result of the biological challenges. The full-year forecast remains at 25,000 tonnes.
Looking forward, the statement said: "Industry forecasts indicate strong global demand for salmon and high prices going forward. The effects of Brexit are yet to be determined. However, SSC will maintain strong relationships with its customers within the EU area, while also continuing to increase exposure to overseas markets in North America and the Far East."