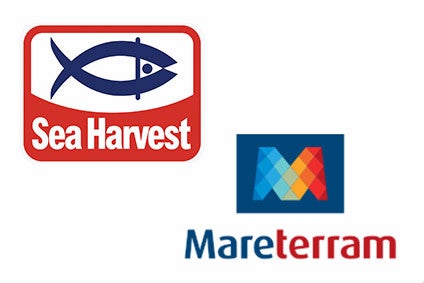 South African seafood firm Sea Harvest is looking to take majority control of Australian seafood processor Mareterram.
Sea Harvest shareholder, the South Africa-listed Brimstone Investment Corp., said Sea Harvest has entered into a "bid implementation agreement" with Mareterram to make a "conditional, proportional cash offer" to its fellow investors in the Australia business.
Under the terms of the bid, Sea Harvest, which already owns 19.9% of Mareterram, will make an offer worth A$0.35 (US$0.26) per share to the other Mareterram shareholders for 50% of their shares in the business.
If all Mareterram's shareholders choose to accept the offer, Sea Harvest's stake will increase up to a maximum of approximately 59.6% for a total cash consideration of A$19.7m.
Felix Ratheb, CEO of Sea Harvest, said: "We believe by increasing Sea Harvest's shareholding we can better partner and assist Mareterram in achieving its goals, especially in relation to its growth and diversification objectives."
Sea Harvest produces frozen ready meals, fish products and coated products. It exports under the Sea Harvest brand to the US, Europe and Asia.
Through Mareterram Food, the Australian group manages the sale of the Norwest brand of products targeting both the retail and foodservice sectors. The firm's revenue however is weighted towards fishing.
In addition, Mareterram sources and sells branded produce from other suppliers globally including Royal Greenland seafood products Mydibel potato lines and Sea Harvest's own hake range.
David Lock, CEO and MD of Mareterram, told just-food Mareterram was seeking to export about 30% of its catch to Japan and Spain. It is also working on exporting to China.
"This transaction reinforces our strategic direction and will help us deliver our strategy to drive long-term value creation for all Mareterram shareholders," he added.
In a separate announcement, Brimstone said it had entered into a share sale agreement with Kagiso Strategic Investments III to acquire its interest in Sea Harvest. The deal would see Brimstone's effective shareholding in Sea Harvest increase from 58.44% to 85%.
"Brimstone is excited by the long term prospects of Sea Harvest and has faith in the current management team's ability to create value for Sea Harvest shareholders. Sea Harvest also provides a Rand hedge to Brimstone's earnings given that approximately 60% of Sea Harvest's profits are earned offshore. This will be further supplemented by Sea Harvest's proposed acquisition of a controlling stake in Mareterram Ltd," Brimstone said in a stock exchange statement.