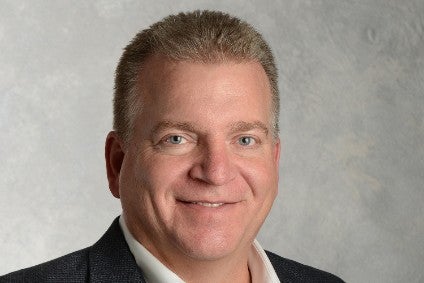 US pork processor Seaboard Foods has appointed Darwin Sand as president and chief executive to replace the retiring Terry Holton.
Sand has been at the company, which sells pork products both in the US and internationally, for 22 years. He will assume the roles immediately after serving as senior vice president of sales at the Merriam, Kansas-based firm since 2011.
Seaboard Foods employs about 5,000 people and is part of the Seaboard Corporation, an international agribusiness and transportation company engaged in pork production and processing, and cargo shipping.
According to a statement announcing Sand's appointment, Seaboard Foods has a plant in Guymon, Oklahoma, and with its partner Triumph Foods jointly owns Seaboard Triumph Foods, which has a pork processing plant in Sioux City, Iowa.
It also owns Daily's Premium Meats, which produces and markets raw and pre-cooked bacon, ham and sausage, with plants in Salt Lake City, Missoula in Montana, and St. Joseph in Missouri.
Commenting on the appointment of Sands, known as Duke by his colleagues, Steven Bresky, president and CEO of Seaboard Corporation, said: "As a pork industry veteran with vast experience and knowledge, Duke's leadership will advance our uniquely connected food system to help achieve our vision to create the most sought-after pork in the industry. I'm confident that with Duke's energy, expertise and dedication, he will continue to lead us on a path that showcases our commitment to produce wholesome and delicious pork products to customers around the world."
Sand added: "With Terry as my mentor, I've learned the business and have a great example of leadership to follow. I commit to Seaboard Foods' employees, strategic partners and customers to remain focused on our commitment to pursuing pork perfection that will bring value to our connected food system and our customers throughout the world."