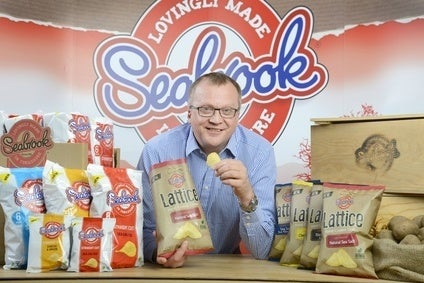 Seabrook Crisps has appointed corporate finance advisor McQueen to explore "all strategic options" to secure investment for the UK snack maker's growth.
CEO Jonathan Bye said: "Our relationship with McQueen will allow us to actively investigate areas for potential investment and fuel our ambitious growth plans to move at a faster pace to realise the brand's potential.
"There's no time frame on pinpointing where additional investment could come from and we are open to consider any opportunities McQueen identifies."
A spokesperson said there is currently "no indication" of how much investment Seabrook is seeking as the company is "still looking at a strategy and consideration options with McQueen".
Seabrook was established in 1945 by Charles Brook and remains family-owned. The company appointed new management under Bye in 2012. The management team developed a three-year growth plan that has resulted in higher sales and profitability, Seabrook said.
According to the group, the brand has since increased penetration to one in four UK households and is currently worth GBP30m (US$45.1m). Seabrook said it is growing at 6.5% on a moving annual turnover (MAT) value basis.