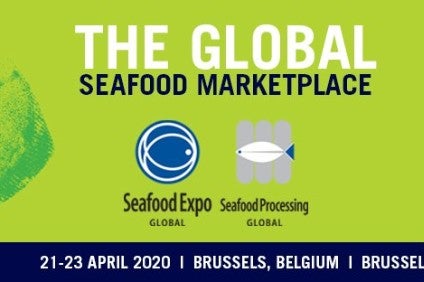 Seafood Expo Global and Seafood Processing Global has become the latest victim of the coronavirus outbreak as organisers cancelled the event due to be held in Brussels next month.
Organisers Diversified Communications said in a statement yesterday (10 March) that "due to the magnitude of the unanticipated public health and safety issues posed by the rapidly escalating Covid-19 outbreaks and contagion, we have no choice but to postpone the upcoming edition of Seafood Expo Global and Seafood Processing Global."
The trade show was due to take place at the Brussels Expo in Belgium on 21-23 April.
Its US edition was also cancelled last week ahead of the show scheduled for 15-17 March in Boston, with the same organisers saying the event was postponed while Diversified Communications looked at "other options".
Also last week, Expo West, the US new products show, was cancelled at the last minute as a precautionary measure against the spread of coronavirus. The event was due to kick-off in Anaheim, California, last week, with organisers New Hope Network saying it hoped to announce a new date for the show by mid-April.
In yesterday's statement regarding the show in Brussels, Diversified Communications said the "Belgium government has affirmed the risk the outbreak poses with its issuance today of advice to cancel indoor events with more than 1,000 people to contain the spread of the new coronavirus. In order to preserve business continuity for our community, we will inform you directly of the new 2020 dates by no later than 18 March and will post the dates on our website as well."