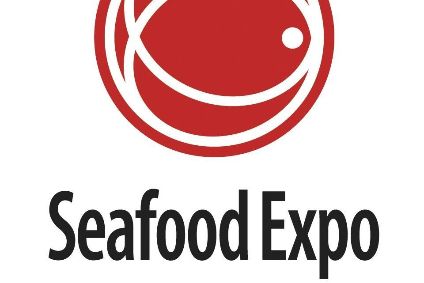 Seafood Expo North America/Seafood Processing North America is the second major US trade show in as many days to be cancelled because of the outbreak of coronavirus.
The 40th edition of the show, which brings together seafood businesses with buyers, was due to take place on 15-17 March in Boston but now the organisers have pulled the plug on the event.
It follows the announcement yesterday that the Natural Products Expo West show, which was due to take place in Anaheim, California, this week has been cancelled.
Diversified Communications, the organisers of Seafood Expo North America/Seafood Processing North America, said in a statement: "After many weeks of monitoring the evolving situation around COVID-19 [coronavirus] and evaluating the full spectrum of feedback we received among hundreds of calls and emails, we, Diversified Communications, have decided that the 40th edition of Seafood Expo North America/Seafood Processing North America will not take place as scheduled in March and is postponed while we look at other options.
"This decision has been difficult because of the major importance of this event to the industry. We heard from those of you who were concerned about health, safety and travel restrictions, and given the short time before the scheduled event date, and upcoming logistics, we have determined that postponement at this time is unavoidable.
"We are committed to finding a solution to deliver an event in North America, this year, to ensure business continuity to the seafood industry. Details on when and where will be communicated directly with our customers in the next month. Depending on date and location availability, the event might look slightly different for 2020 but will continue to provide the opportunities to connect suppliers and buyers in the industry."
Diversified Communications said it is "committed to do right by its customers" by offering the choice of rolling over exhibit space payment to the future 2020 event or to the March 2021 event in Boston.
Meanwhile in Europe, Swiss food group Orior has postponed its annual general meeting because of the coronavirus threat.
In a letter to its shareholders, it said: "Following the recommendation of the Swiss government to avoid large events due to the coronavirus, the board of directors of Orior has decided to push back the date of the pending annual general meeting. The original date of 31 March 2020 has been cancelled; the new date for Orior's 2020 annual general meeting is 4 June 2020."
It added: "We trust the situation will have clearly improved by the time of the rescheduled date so that the event can be held in the same manner as in the past."
More than 3,000 people globally have died as a result of coronavirus infection and nearly 90,000 have been infected, according to the World Health Organization. Cases have been reported outside of China, where the disease originated, in 61 countries.