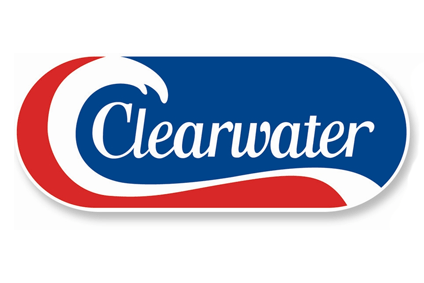 Clearwater is looking to speed up its decision-making and become more agile through restructuring measures the Canada-based seafood giant announced alongside what CEO Ian Smith said was a set of "disappointing" third-quarter results.
The company, one of North America's largest vertically-integrated seafood businesses, yesterday (9 November) outlined plans to "significantly" reduce its cost base and its capital expenditure, as well as "streamline" its overall structure.
The moves, which Clearwater said will see it save a minimum of CAD10m (US$7.9m) a year, has led to the axing of three executive roles – president of the company's global markets, president of its supply chain and chief information officer.
However, speaking to analysts after Clearwater reported its third-quarter and nine-month financial results, CEO Ian Smith said the announcement had "over-emphasised" the departure of the three executives and he pointed to the underlying rationale for the changes.
"The reality is that the restructuring that we've undertaken has to do with simplifying our operations, de-layering the organisation – not just at the executive level but with front-line management – to increase agility, speed of decision-making and then, of course, reduce cost. We have not made a lot of changes to our selling organisation as an example and we remain having a very deep bench in our fleet and land-based operations," Smith said.
"This is about responsibly taking out cost where we thought it was prudent to do so but without materially impacting what we believe is our go-to-market and operational capability."
The moves come after a third quarter in which Clearwater said it faced falling sales and rising raw-material prices across "several species".
Clearwater's sales fell 13.7% to CAD163.6m, while it gave an adjusted EBITDA figure for the quarter of CAD32.8m, down 27.4% on the corresponding period a year earlier.
For the first nine months of 2017, Clearwater netted sales of CAD446.3m, up 0.1% on the same period of 2016. Adjusted EBITDA was down 12.5% at CAD80.1m.
CFO Teresa Fortney told investors the fourth quarter of 2017 was "our seasonally-strongest quarter" and said Clearwater expects to see "positive changes in sales mix and sales prices".
However, Fortney said the prospect of trading conditions lasting into next year meant Clearwater felt it needed to look at its costs and structure.
"Conditions that resulted in unfavourable year-over-year performance may continue into 2018 and accordingly we felt we needed to adjust these market conditions and we've undertaken a restructuring that will significantly reduce our cost structure and our capital spending, as well as streamline the company's organisational structure," she said.
With Clearwater coming to the end of a five-year programme to modernise its fleet, the company's capital spending will fall next year by CAD65-70m, Fortney added.
Smith sought to reassure investors about the long-term outlook for the seafood sector and for Clearwater's position within the industry.
"I do want to emphasise that Clearwater's long-term outlook remains solid, that global demand for seafood is outpacing supply and creating favourable market dynamics overall, particularly for vertically-integrated producers such as Clearwater, which has strong resource access," Smith said.
"Demand has been driven by growing worldwide populations, shifting consumer tastes towards healthier diets and rising purchasing power of middle-class consumers in emerging economies. The supply of wild seafood continues to be limited and is expected to continue to lag behind global demand. The supply imbalance has created a marketplace in which purchasers of seafood are increasingly willing to pay a premium to suppliers that can provide consistent quality and food safety, wide diversity and a reliable delivery of premium, wild and sustainably-harvested seafood.
"As a vertically-integrated seafood company, Clearwater continues to be well-positioned to take advantages of these opportunities because of our licences, premium product quality, diversity of species, our global sales footprint and our year-round harvest and delivery capability."