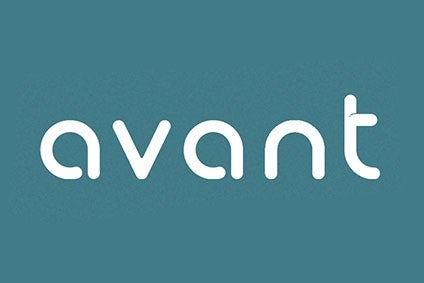 Vinh Hoan Corp., the Vietnam-based seafood group that claims to be the world's largest supplier of pangasius fish, has acquired a stake in Hong Kong cell-seafood start-up Avant Meats.
Financial terms were not disclosed. The publicly-listed Vinh Hoan Corp. (VHC) acquired the stake in Avant Meats after buying the Singapore-based Vinh Technology Pte Limited, which was set up in October by undisclosed entities.
just-food asked VHC for more information on the shareholders behind Vinh Technology Pte Limited but the company declined to comment.
In a statement announcing the investment in Avant Meats, set up in 2018 as a business-to-business supplier of cell-cultured seafood, VHC's CEO, Tam Nguyen, described the move as "a unique opportunity for us to diversify our future product portfolio to offer additional choices to address emerging consumer needs and trends".
VHC said it would look to "accelerate" Avant Meats' bid to launch its first products by using its "manufacturing capability" and "global sales network".
Carrie Chan, the co-founder and CEO of Avant Meats, said: "VHC is a global leader in aquaculture and functional proteins. VHC's knowledge of customer requirements will provide valuable guidance for our product development and commercialisation."
Avant Meats secured seed funding in November of more than US$3m, which included alternative-protein investment fund Lever VC and Markus Haefeli, the chairman of tilapia fish producer Regal Springs.
Speaking to just-food earlier this month, Chan said the company had released its first two prototypes, one of which is fish maw. It is now developing a fillet.
Asked when Avant Meats hoped to get its first products on the market, Chan said: "In 2021 we do the very first step of the scale-up, so it will still be too tiny to produce for a lot of outlets. I reckon it would be sometime in 2022-ish, 2023. At the same time, we're actually speaking with the [food] agency in Singapore, we'll start the process very soon, and hopefully that gets us approval. According to them, it will be roughly about a year, depending on how complete the data we have in hand or whether we need extra time to procure [more]. Once the data is in hand and processed, according to them, it's actually quite streamlined already so it could be soon, 2022, 2023 that we can actually start selling some of this fillet product."
In December, Singapore gave the all-clear for meat created in a laboratory to be sold in the market. The state's regulator, the Singapore Food Agency (SFA), announced its approval for cultivated meat products made by US firm Eat Just.
Chan said it would be "a very rational deduction" that Singapore could be Avant Meats' first market based on the city-state's approval of Eat Just's product.