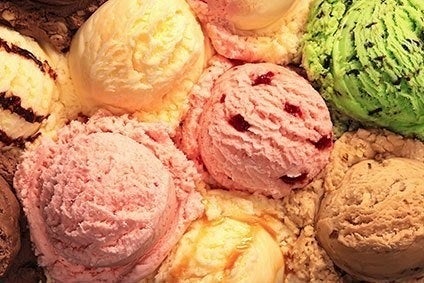 A second US ice cream firm has pulled its products from the market after a sample of its ice cream was found to have contained listeria.
Jeni's Splendid Ice Creams, which operates its own ice cream shops and sells its products in grocery stores across the US, said it was "ceasing all sales and closing all scoop shops until all products are ensured to be 100% safe".
The firm produces frozen yoghurts, sorbets, and ice cream sandwiches.
The contamination was discovered in a sample randomly collected by the Nebraska Department of Agriculture. The company said it was not aware of any illness reports to date related to the recalled products but was taking the "voluntary precautionary measure in order to ensure complete consumer safety".
John Lowe, CEO of Jeni's Splendid Ice Creams said: "We have decided to recall everything currently on retailer shelves, and we are closing our scoop shops until we are 100% confident every item we sell is safe. We have called in experts to help us find the root cause. We will be working with our suppliers to determine if the bacteria was introduced by one of the ingredients we use. We will not reopen the kitchen until we can ensure the safety of our customers."
Last week, Blue Bell Creameries removed all of its products from the market after fresh tests found more listeria contaminated products.