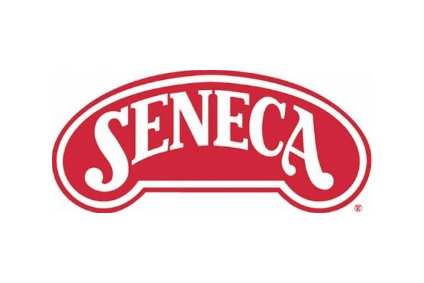 Seneca Foods, the US supplier of packaged fruit and veg, will see president and CEO Kraig Kayser step down from the roles at the end of the month after more than 25 years at the helm.
Kayser's "planned retirement" will take effect on 30 September, Seneca said. Paul Palmby, Seneca's COO and another company veteran, will succeed Kayser.
A director of Seneca since 1985, Kayser became the group's president and CEO in 1993. "It has been my privilege to serve Seneca Foods for over 35 years," Kayser said. "Together, we have built an organisation that makes a difference in people's lives by producing safe, delicious, and healthy foods at a good value which are particularly needed in these difficult times. I could not be more proud of the accomplishments of our team, including Paul."
Palmby joined Seneca in 1987 and has been its COO since 2006. "I have been fortunate to work under Kraig's leadership during our decades together at Seneca Foods," he said. "I appreciate the confidence and support of Kraig and the Board. Seneca Foods has firmly established itself as a leader in packaged foods and the company will continue to thrive as we focus on the same fundamental beliefs that have brought us our success."
Seneca, a manufacturer of branded and private-label products, generated net sales of US$136.2m in the 12 months to the end of March, up 11.4% on a year earlier. The company booked an operating income from continuing operations of $70.5m, versus a loss on that metric of $38.1m in the previous financial year. It posted net earnings from continuing operations of $51.2m, against $36.5m a year earlier.
During Seneca's last financial year, the company snapped up a glacé fruit business from local peer Paradise to add to the candied fruit it sells to customers in the baking industry. In February 2019, Seneca sold a factory in the US to French giant Bonduelle.
Announcing Seneca's financial results to the end of March, Kayser said: "During fiscal 2020 we completed two years of restructuring that included plant consolidations, divestitures including exiting the canned fruit business. As expected, the company improved its margins when compared to the prior year. In addition, we had an unexpected sales lift in the last month of the fiscal year as consumers pantry loaded as a result of the coronavirus pandemic."
Last month, Seneca reported the results for the first quarter of its new financial year. Net sales were up 8.8% at $288.2m. The company booked operating income of $30.3m, versus $2.9m in the corresponding period the year before. It generated net earnings of $20.7m, against $1.1m in the first quarter of the previous financial year.
"During the first quarter, we continued to see improved results from our extensive restructuring undertaken over the last few years. In addition, pantry loading due to the Covid-19 pandemic helped drive our sales," Kayser said.