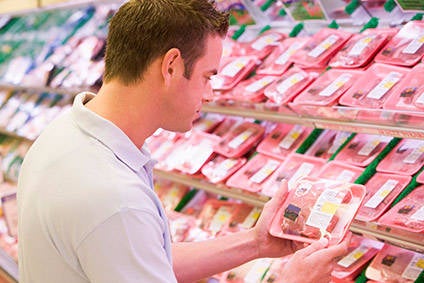 Serbian meat producers will be the first to benefit from the launch of a food quality trademark, Srpski Kvalitet – Serbian quality in English – the first "national quality label" for the country.
Eight products have already been granted the right to use the label, according to the Ministry of Agriculture and Environmental Protection, which has been working with the European Bank for Reconstruction and Development (EBRD) and the Food and Agriculture Organisation (FAO) of the UN to encourage the take-up of high-quality standards in meat production.
To qualify for the trademark, products must use Serbian raw materials. In addition, each product must demonstrate up to three specific properties in which the Srpski Kvalitet products differ from other standard products on the market.
"This is an important development for our country's food industry as a whole, as the national label will assure consumers that what they are buying is made with products from the Republic of Serbia and is of superior quality," said Serbia's minister of agriculture and environmental protection Branislav Nedimovic. "It will create a premium for quality meat products and help producers tap into new markets."

More than half of Serbia's farms rear livestock, and many produce meat, mainly pork, poultry and beef. However, increasing competition in the domestic market has led to more locally-processed meat being made from imported frozen meat. The new label highlights those products made from animals reared in Serbia, and confirms they are free of genetically modified organisms.
Serbia has drawn from the French experience in devising the quality label, after a fact-finding mission visited in 2014, during which meat producers and government representatives met with French players involved in meat production and quality certification.
The visitors were impressed by France's Label Rouge, a mark that purports to assure consumers of the quality of the product carrying the mark.
"We left France very motivated and well prepared to develop a Serbian quality label that would help our premium meat producers to gain greater recognition both domestically and internationally," said Tamara Penjic, executive director of MI Carnex.
Any applications for the new assurance mark must come via an association, and to this end the Serbian Meat Quality Label Association was set up at the end of last year. The association carries out a pre-screening assessment on the products applying for the trademark.
While Serbia's meat industry is the first category of products able to apply for the label, it is open to all sectors, from milk products to vegetables and honey.

The FAO and the EBRD have also been helping to develop quality and origin-based labels in Georgia, Montenegro and Turkey.
"Consumers are increasingly eager to know where and how their food is produced," said Emmanuel Hidier, a senior economist at FAO. "So it is only fair enough that the efforts of producers to achieve higher quality and guarantee the origin of their products are duly recognised through trustworthy labels. "