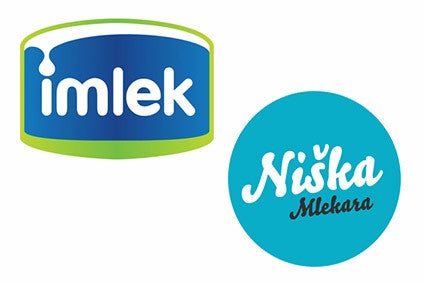 Serbia's competition watchdog has given the green light for Imlek's acquisition of fellow local dairy group Niska Mlekara.
The country's Commission for Protection of Competition published the approval on its website and said during the investigation it had obtained and analysed all the information necessary to "assess the effects" of competition in the "relevant markets".
The acquisition by Danube Foods Group-owned Imlek was first announced last October. Danube Foods Group also owns another dairy processor in the country, Mlekara Subotica.
In January, the regulator launched an probe into the deal, which it said would see Imlek buy a "direct competitor".
"The Commission has found that by implementation of notified concentration, Imlek would strengthen its position in the market for [the] purchase of raw cow's milk, production and sales of milk and dairy products, since Imlek and Nis Dairy are direct competitors, and that Imlek is the strongest participant in the relevant market," it said at the time.
The anti-trust body added it would look into whether the acquisition would "significantly restrict, distort or prevent competition" in Serbia's dairy sector.
Niska Mlekara produces products including cream, butter and coffee under the Vedro brands for the Serbian market. It services both the country's retail and foodservice sectors.