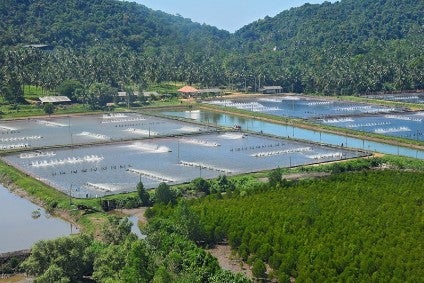 French tropical shrimp processor Crusta C is investing EUR9m (US$9.8m) in a new domestic plant to supply markets in northern Europe.
The facility will be located in Arras, northern France, and will produce frozen crevettes, which will carry the Aquaculture Stewardship Council (ASC) quality label.

"The northern Europe market demands the ASC label, and when one looks at the map, Arras is well-positioned as a logistics hub to supply this region," Crusta C's founder Franck Nguyen told just-food.

At present, the company's ASC output is undertaken at its plant in Boulogne-sur-Mer. It will be transferred to the new facility, which is scheduled to enter service in mid-2020.

The highly-automated plant will produce 4,000 tonnes of shrimp annually and employ 20 staff. Land available at the site mean Crusta C has scope to double capacity and the workforce if required.

The capacity freed up at the Boulogne-sur-Mer plant will be used to produce additive-free peeled shrimps – a strong trend in the market – along with products that are sulfite and GMO-free and low in salt. A EUR6m upgrade is earmarked for the plant over the next five years.

Crusta C posted a turnover of EUR120m last year of which 70% was generated by private label and 15% via exports. It is looking to lift revenues by EUR20m in the short term as exports increase.