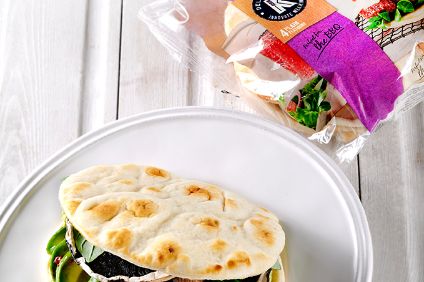 The UK's Signature Flatbreads is to create 100 new jobs over the next 12 months after securing a GBP10m (US$12.7m) working capital facility from Lloyds Bank Commercial Banking.
The firm, based in Dunstable in England's south east, said it will create the new positions to help meet increasing demand, after it has experienced a 17% uplift in sales over the last year.
Signature Flatbreads, which supplies flatbreads, naans and tortilla wraps to UK supermarkets, was set up in 2015 as a joint venture between the Eid Family and Irish-Swiss bakery business ARYZTA.
The company was returned to full family ownership following a management buyout earlier this year.
It operates from seven production units in Dunstable, employing more than 1,000 people.
Duncan Gray, group CFO, said: "We've seen increased demand for our products over the past five years, as people move away from traditional lunch options in favour of tastier, lower calorie alternatives.
"Investing in our staff will help us to meet this rising demand, as well as providing us with the additional capacity needed to develop new products.
"Having access to working capital facilities has given us the headspace needed to focus on our expansion."
Derek Neill, relationship director at Lloyds Bank Commercial Banking, said: "Signature Flatbreads is a significant contributor to the regional economy, and in the past year alone it's created over 100 jobs for people in the local area.
"Over the next 12 months the firm has committed to making significant investments to boost its productivity, pledging millions to help meet the rising demand for high-quality, British-made products."