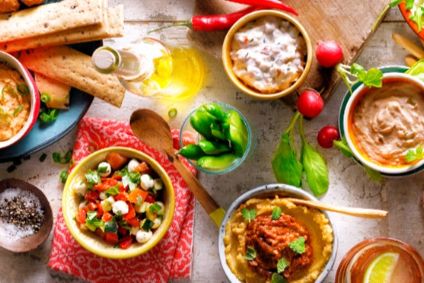 Netherlands-based Signature Foods has a new owner after IK Investment Partners agreed to sell the business to private-equity firm Pamplona Capital Management.
The chilled convenience food specialist is active in the Benelux countries, France, Germany and Poland in both the branded and private-label areas. Its product range includes spreads, dips, bites and tapas, as well as meals. It owns the brands Johma and Délio.
Financial terms of the transaction between the two London-based investment firms have not been disclosed.
IK acquired Signature Foods - then called Salad Signature - in January 2016 and the business has grown to employ 600 people across seven manufacturing sites. It now has annual revenues in excess of EUR300m (US$366.3m).
Norman Bremer, a partner at IK, said: "We are incredibly proud of our successful partnership with Signature Foods. In addition to a strategic buy and build programme, the company has persistently invested in its brands and products, streamlined its supply chain and manufacturing processes, while maintaining its focus on quality and sustainability, which have all contributed to the leading market position it enjoys today. The business has an exciting pipeline of further growth ahead."
Erik Bras, CEO of Signature Foods, said: "Over the last five years the company has transformed substantially as we acquired and launched new brands and products, invested substantially in our production capabilities and grew our footprint in Europe."