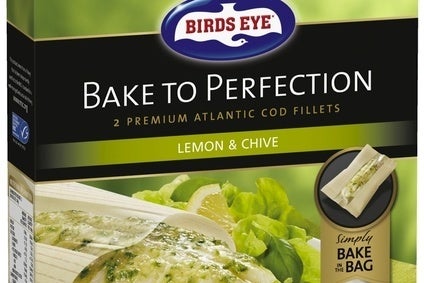 Simplot has launched a "premium" frozen fish range in Australia under the Birds Eye banner.
The range targets consumers "looking for a premium fish product but needing the convenience and flexibility of frozen".
The range features four varieties: Birds Eye Ocean Selections, Birds Eye Bake to Perfection, Birds Eye Steam Fresh and Birds Eye Atlantic Salmon.
Some of the products come with a sauce and others are sauce free. Each fish is caught from sustainable sources and frozen within hours of the catch to preserve quality and nutrients.
"These premium offerings from Birds Eye are perfect for those with busy lifestyles, particularly those who love the taste of premium fish but don't always have the time or knowledge to cook it from scratch," said a spokesperson for Birds Eye.
The products are available in supermarkets nationally.