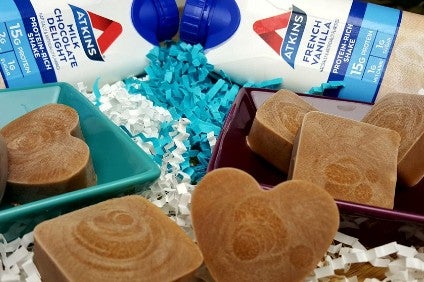 US nutritional snacking The Simply Good Foods Co. is predicting further sector growth after returning positive first-quarter results.
The numbers, announced yesterday (9 January) showed a 6.8% year-on year rise in net sales for the 13 weeks to 25 November.
In a post-results call with analysts, Simply Goods Foods CEO Joseph Scalzo said there is still plenty of room to grow for its brands.
He said: "This growth underscores the strength and resilience of our core business and the powerful nutritious snacking macro tailwinds of convenience meal replacement and low-carb, low sugar, protein-rich nutrition.
"You may recall the nutritious snacking category is still relatively under penetrated in about 50% of US households."
Scalzo also pointed to success in moving its marketing away from products linked to weight loss – utilising its Atkins brand – to products seen as generally healthier.
"We generated US point-of-sale growth of 5.5% as a result of continued growth in our core US nutritional snacking business and strategic marketing efforts to target a broader consumer audience," he said.
"In 2016, we identified a large group of low-carb lifestyle consumers already buying our brand as a nutritious snack. We began targeting this group during 2016 and '17 resulting in strong total buyer growth during the past two years.
"Our strategic initiative reflects this opportunity and we remain intently focused on the execution against these initiatives including improved efficacy, education and activation of our core programme users, targeting a new group of self-directed, low-carbers who represent a four-times opportunity in terms of size when compared to our core programme users, driving product innovation and portfolio expansion and pursuing white space opportunities."
Simply Good Foods said it had upped its marketing spend during the quarter by 7% and revealed Hollywood star Rob Lowe is its new brand spokesperson "having authentically lived in Atkins' low carb lifestyle for decades".
Scalzo said: "Rob is the epitome of the Atkins lifestyle consumer."