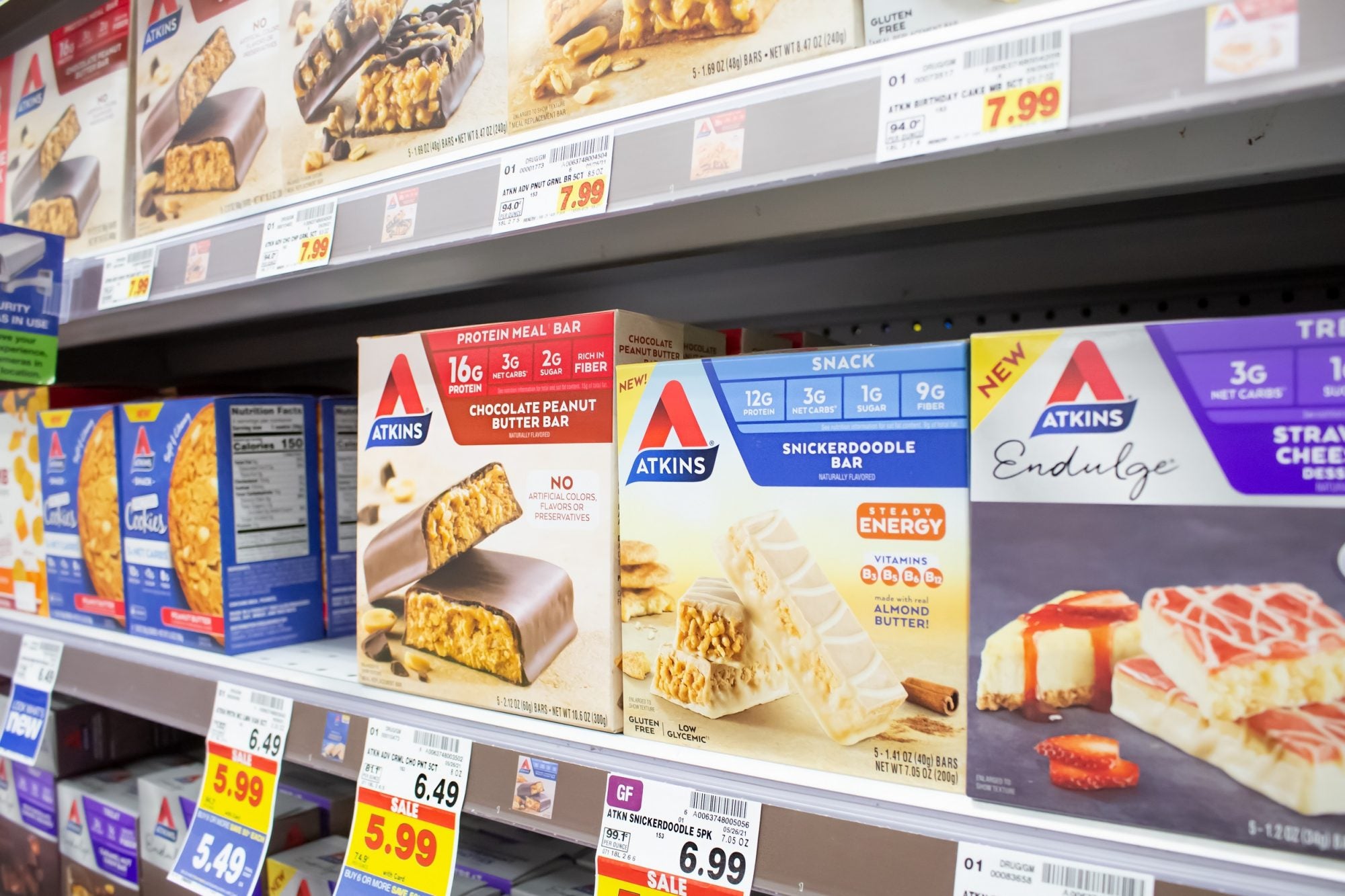 US nutritious snacking business Simply Good Foods Co. has warned high supply chain costs will be a "significant headwind" during the rest of its fiscal year.
In an analysts' call following the release of its first-quarter financial results yesterday (5 January), CEO Joe Scalzo also highlighted the threat of the Omicron variant of Covid and the impact of the price increases it has made as concerns.
The Denver, Colorado-based owner of the Atkins dietary brand and bars-to-shakes protein range Quest, saw net sales increase by 21.7% to US$281.3m in the quarter on a year-on-year basis and adjusted EBITDA increase by 34.7% to $65.6m. It is expecting net sales to increase 12-14% in 2022 versus last year against a previous estimate of 8-10%.
But Scalzo highlighted that headwinds could have an impact on the company's fortunes.
"Supply chain costs remain at elevated levels and over the remainder of the year we expect inflation, primarily due to higher ingredient costs, will result in gross margin contraction greater than our previous outlook," he said.
He expects gross margin contraction of about 250 basis points versus last year.
"We will continue to execute against our strategies, and believe we are positioned well to manage through the high-cost environment and deliver on our short and long-term objectives," Scalzo added.
He said the net sales increase was driven by improving consumer mobility and shopper traffic versus the year-ago period, "solid velocities of its products, increasing household penetration and innovation that continues to resonate with consumers".
Scalzo added that a mid-September price increase, a "favourable" mix and cost savings initiatives, offset supply chain cost inflation in the quarter and resulted in gross margin expansion and earnings growth.
But asked by an analyst to list his main concerns moving forward, Scalzo said
"I think any change to consumer mobility and shopping behaviour, that would be the first. We saw at the beginning of the pandemic that led to huge levels of volatility from a consumption standpoint. If you remember, the early stages, consumption spiked, and then it declined and shopper traffic was down and channel mix changed. So if you were looking at risks to the business, the Omicron variant's impact on people's shopping behaviours and their mobility – are they out and about or is life at least reasonably similar to the one it's been in this kind of post-COVID consumer mobility world – that would be the first.
"I think the second in our business is, we took a price increase on September 15, [which] for the most part [didn't] start really to hit the shelves until early November. Retailers don't move price that quickly, so we don't really have a lot of data on the impact on volume of the price increase. That's the second half of the year risk, I think. So that one keeps me up a little bit.
"And then I think, third, just in general, we know we're going to be chasing supply chain challenges for the year."