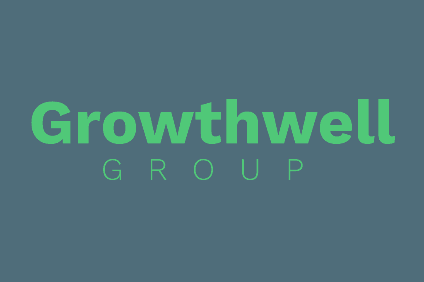 Growthwell Group, a Singapore-based alternative-protein business, has invested in Israeli start-up ChickP after receiving investment from the city state's sovereign-wealth fund Temasek.
The company said it has "committed to a significant stake" in ChickP, which has developed a "90% chickpea protein isolate", designed for plant-based dairy and meat applications, in conjunction with the Agriculture, Food and Environment of the Hebrew University of Jerusalem.
"ChickP's breakthrough offers the world its first neutral-taste, allergen-, gluten- and GMO-free 90% chickpea protein isolate that is high in nutrition and provides a strong, smooth texture and emulsion stability with no compromise to taste and flavour," Growthwell said in a statement.
Growthwell's investment will be partly funded by an US$8m cash injection from an investor consortium consisting of Temasek, DSG Consumer Partners, Insignia Ventures, Genesis Ventures, Brandify, and local businessman Koh Boon Hwee.
It will also use the funds to set up a technology centre in Singapore – due to be completed in the first quarter next year – focused on research and development and manufacturing, and to launch a range of a chickpea protein-based seafood alternatives using ChickP's proteins – ChickP Squid, ChickP Crab Patty, and ChickP Shrimp.
Justin Chou, an executive director at Growthwell, said: "As a leading manufacturer, we aim to capitalise on the growing global demand for plant-based alternatives in the areas of meat and seafood. The recent Covid-19 pandemic has revealed the vulnerabilities of our food supply chains."
Growthwell said it has appointed Country Foods, a wholly-owned subsidiary of out-of-home supplier SATS Food Services, as its main distributor and partner.
"This partnership will allow Growthwell to tap on Country Foods' extensive list of clientele in hospitality, foodservice, retail, wholesale, airlines, and governments," Growthwell added.
Founded in 1989, Growthwell claims to be the "leading plant-based food solutions company in Singapore". It said the firm has "evolved from a manufacturer of plant-based alternatives in Asia to that of an innovative plant-based food technology company".
Deepak Shahdadpuri, a managing director at DSG Consumer Partners, said: "DSGCP has been looking at the broader alternative-protein space for a number of years as we track consumer behaviour and witness the strong long-term growth in plant-based protein alternatives because of a convergence of a number of different trends: wellness, health, sustainability and animal cruelty.
"Growthwell is a pioneer in the Asian meat-alternative and textured vegetarian proteins."