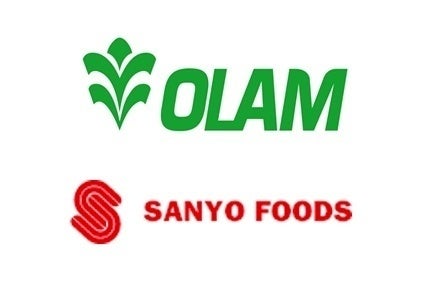 Japanese instant noodle group Sanyo Foods has struck a deal to acquire a 25% stake in Olam International's packaged foods business for a consideration of at least US$187.5m.
The move strengthens the existing partnership between the two groups, Olam said today (18 August). Sanyo and Olam work together in the instant noodle category.
M Ramanarayanan, president and global head of Olam's packaged foods arm, suggested the companies' "combined experience and expertise", coupled with the development of Olam's "deep consumer insight", will enable the business unit to build on the "current leadership in five out of nine categories" in which it operates and expand distribution in key markets in sub-Saharan Africa.
Sanyo president Junichiro Ida concurred the combination would facilitate growth in the region. "We are excited by the strong prospects in Sub-Saharan Africa with its growing middle class and rising aspirations. We share the ambition of Olam's packaged foods business to achieve leadership positions in all of its categories and markets.
"As we strengthen our strategic alliance with Olam by investing beyond the noodles business into their entire range of packaged food categories, I believe the synergy created by the two companies will lead to a larger share of sub-Saharan Africa's consumer market than would otherwise be possible."
Olam's packaged foods business participates in nine categories – tomato paste, seasonings, biscuits, candies, juices, dairy beverages, milk powder, coffee mixes and instant noodles. It focuses on serving consumers in Nigeria, Ghana, Mali, Burkina Faso, Benin, Togo and South Africa. The business achieved sales turnover of $350m in fiscal 2013.
Olam will retain a 75% stake and management of the Singapore-incorporated holding company.
Based on the initial purchase price, Olam said it expects to record a net cash inflow of $167.5m and an addition to reserves of $80.8m after the transaction is completed.
The transaction value assumes an initial enterprise value of $750m. However, the companies said the enterprise value could increase to $850m if the business passes specific performance milestones in fiscal 2015. If these milestones are achieved the price consideration would increase to $212.5m. Olam would then book a net cash inflow of $192.5m and an addition to reserves of US$105.8m.
The deal is expected to close in the second quarter of 2015.
Sanyo has focused on growing its presence in emerging markets through the establishment of ventures with local players. The Japanese company operates ventures in China and Vietnam with Hong Kong-listed Tingyi Holding Corp and Acecook.