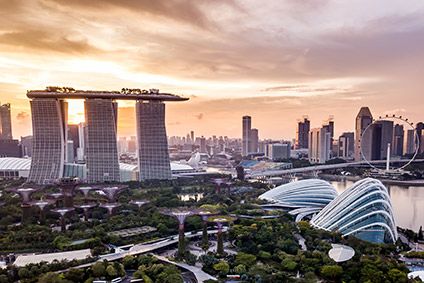 Next Gen, a plant-based food start-up in Singapore co-founded by the man behind Germany's LikeMeat, has attracted US$2.2m in seed funding.
Timo Recker, the founder of LikeMeat and its CEO until the business was acquired by US plant-based company Livekindly Collective earlier this year, has joined forces with Andre Menezes for the new venture. Menezes was previously the general manager of Country Foods Singapore.
Next Gen has established its headquarters, leadership team and research and development centre in Singapore, from where it plans to build a global consumer brand based on plant-based and alternative-meat products, with China, the US and Europe targeted markets.
Its seed funding investors have not been named.
Recker, Next Gen's CEO, said: "The global plant-based protein segment is expected to reach $85bn by 2030, according to UBS. Asia will see significant growth according to Technavio, projected to reach an estimated market value of $12.75bn by 2030.
"Next Gen's asset-light model enables more investment into its technology, R&D and marketing, as it builds a unique, global consumer brand. We are launching in Singapore, with anticipated expansion to China, USA and Europe over the next three years.
"Our plant-protein production and distribution are being built around a network of partners, who bring capacity, expertise and resources that can be scaled quickly. For example, we have manufacturing capacity of over 5,000 tons per year in place. Based on current average consumption, that means we expect we could serve 9,000 restaurants. We target to launch the consumer brand within the next six months."
Recker said the business is planning to "onboard external investors" in a Series A financing round in 2021.
"Those funds will drive our global expansion, technology and R&D," he said.