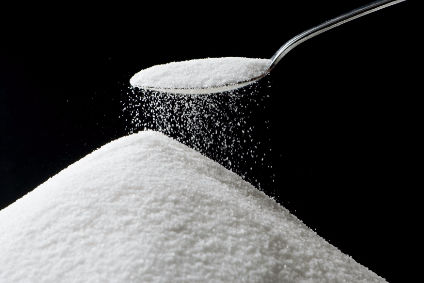 Singapore is stepping up its campaign to reduce sugar in food and drink, seven months after launching a SGD20m (US$15.2m) healthier food scheme last year targeting ingredients suppliers.
In Singapore's latest initiative to tackle diabetes rates, the island state's Health Promotion Board (HPB) is working on a set of guidelines for manufacturers as it aims to encourage the reduction of sugar in sauces, desserts and sweet drinks, according to director of policy Dr Annie Ling.
She said the guidelines would help inform chefs and processors over the usage of appropriate levels of sugar.
"We have to look at what is the baseline sugar levels, and what are the sugar reduction targets we should be looking towards," local television stationChannel NewsAsia quoted Ling as saying.
"And those guidelines will have to be sales-weighted … because we want the industry to focus on the products that are the top-selling products, and contribute the most to the sugar level in particular."
According to the Straits Times newspaper, HPB is looking at ways to replace cane sugar with other natural alternatives such as isomaltulose and allulose, which can be found in fruits and vegetables, including sugar beets, figs and jackfruits.
While the alternatives tend to be more expensive, they can be used together with regular sugar to create sauces that are healthier and have a lower glycaemic index, meaning that they are suitable for diabetics, the paper said.
In another initiative, Singapore's health board is looking to replace sugar in desserts with plant fibres known as inulin and oligofructose.
"Sugar provides bulking and flavour to a food product – so it's not just about cutting sugar and adding sweeteners," said Dr Eunice Pang, a food scientist at HPB.
Separately, HPB said it is also now seeking to promote the intake of "good' unrefined carbohydrates such as wholegrain and fibre while cutting consumption of "bad" refined carbohydrates, according to Channel NewsAsia.
With that in mind, HPB is aiming to cut people's sugar consumption from 22% of their overall refined carbohydrate intake to 17%.
The board has set new targets to lower the consumption of unhealthy carbohydrates from 83% of people's total intake to 65%, and to increase the intake of those that are considered healthier from 17% to 35%.
Channel NewsAsia said, quoting the health board's estimate, that carbohydrates make up 52% of a Singaporean's daily diet.
In July last year, HPB invested SGD20m in its 'Healthier Ingredients Development Scheme' to encourage suppliers to develop and market healthier food staples such as wholegrain noodles and rice. The scheme offers subsidies of up to 80% of a participating project's total investment.