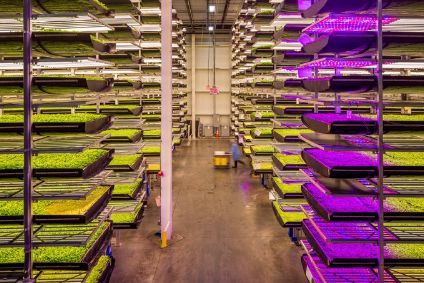 Urban Farming Partners Singapore (UFPSG) has secured funding to get a new indoor farming initiative in the south-east Asian city state off the ground.
The Dutch-Singaporean partnership has received SGD3m (US$2.2m), an undisclosed percentage of which is from the Singapore Food Agency (SFA) under the Agriculture Productivity Fund (APF).
The plan is to strengthen Singapore's food supply chain and increase food security by developing urban farming, which uses technology and indoor space to negate the need for acres of agricultural land.
"With Singapore's ambition to produce enough food locally to meet 30% of the country's nutritional needs by 2030, the Republic's strategies towards achieving long-term food security is more urgent than ever," the partnership said.
"As a total solution provider for urban farms, integrating proven patented technologies and expert-backed worldwide operations, UFPSG's vision is to contribute considerably to food security in Singapore, as well as Asia."
Wouter Vos, director and founder of UFPSG in the Netherlands, said: "We started our journey in 2017 when we presented our grand vision for food sustainability and food security in and around cities globally at the World City Summit in Singapore."
Construction of the indoor farm, which will use Dutch technology, will start this year.
It is expected lettuce, baby leaves, herbs, spring onion and fennel will be produced in a controlled indoor growing environment.
The partnership said the farm will have the potential to produce 33 tonnes of fresh, ready-to-eat produce for the Singapore market annually. Circular processes such as the harvest of rainwater and solar power will be included in the overall design of the urban farm.